Jewels of the East Coast
Edinburgh to Inverness
Monday 10th June to Monday 17th June 2024
From £4,480 per person
7 nights including
2 Gala Dinners
From clan seats to royal residencies, Scotland has no shortage of stunning and romantic castles and palaces, and the east coast is home to many. Picturesquely situated and packed with history, they have endured prolific battles and many of those left standing were once home to royals or other significant figures.
Book this cruise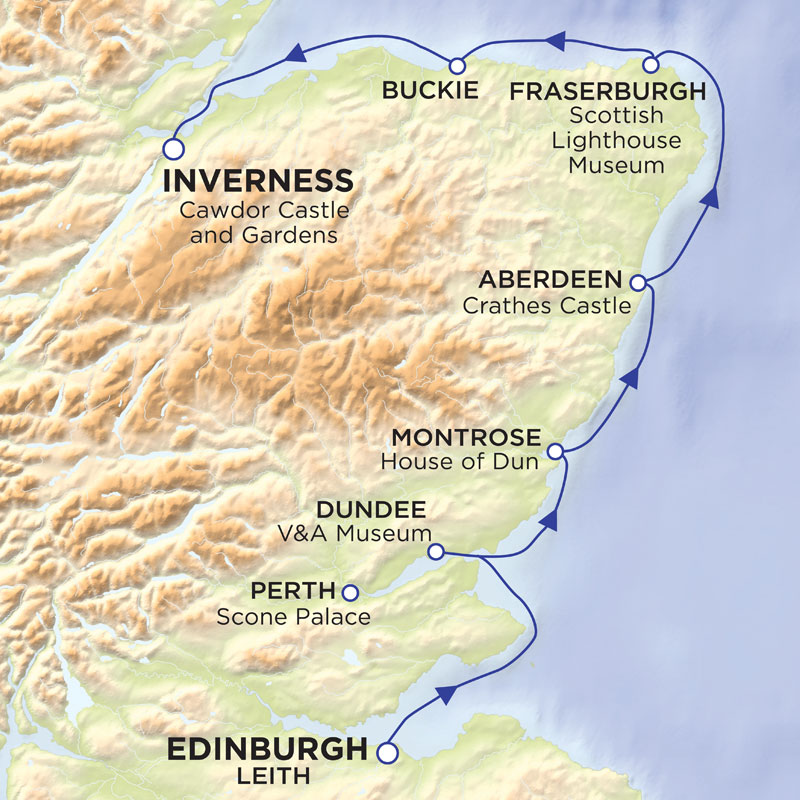 Itinerary
Decks & Cabins
Contact Us
See our itinerary below...
Guest Speaker Julia Marwood
Julia has a lifelong passion for art. After early retirement from her career teaching German and English, she now has the great pleasure of spending all day every day looking at and talking about art – apart from when she is wild swimming or learning Scottish Gaelic! She particularly enjoys visiting galleries in Scotland to indulge her love of the Glasgow Boys, Glasgow Girls and Scottish Colourists. As an Accredited Arts Society Lecturer – and a tour guide at Manchester Art Gallery – she loves to share the joy of looking at art.
Below you can explore the itinerary for this cruise. Click on the arrows to see more information on each days itinerary. Simply click the 'Book this Cruise' button to get booking and embark on an exciting journey with us…
Our decks and Cabins
Below you can see our decks and what cabins are on each of them. If you click the arrow you can see further information on each cabin and what it has to offer. So get exploring and get booking. We look forward to you joining us on board for an experience of a lifetime…
Lord of the Highlands Cabins
Category One Deluxe Cabins
John Buchan Deck and Richard Hannay Deck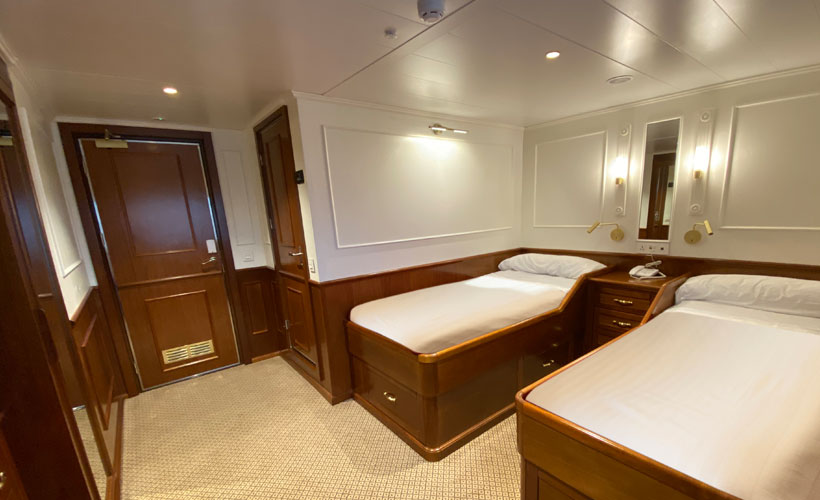 Category One Deluxe Cabins
The 15 deluxe cabins are located on the Richard Hannay and John Buchan Decks. All feature twin beds and large picture windows.
Book this cruise
Category Two Balcony Cabins
John Buchan Deck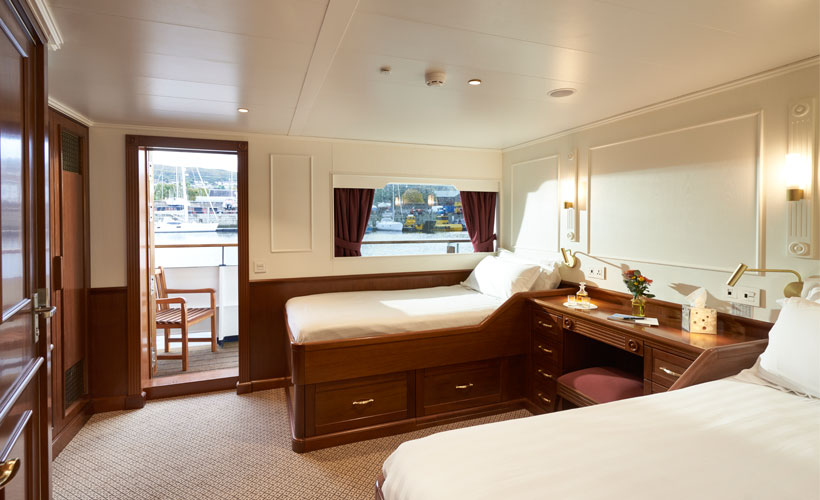 Category Two Balcony Cabins
The 4 balcony cabins are located on the John Buchan Deck and feature twin beds. The balconies afford privacy and are fitted with teak furniture for you to enjoy the magnificent scenery.
Book this cruise
Category Three Suite
John Buchan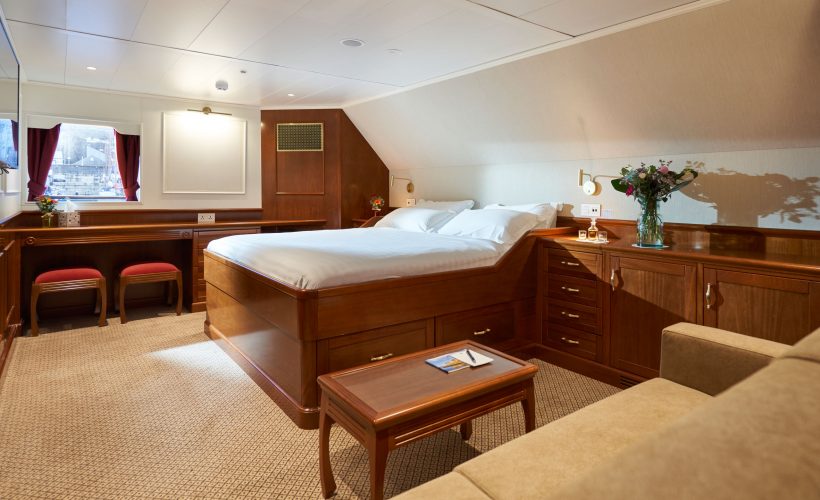 Category Three Suite
The spacious suite is located at the forward end of the John Buchan Deck and features large picture windows both port and starboard affording delightful views. The sitting area is furnished with a comfortable sofa, coffee table and mini bar.
Book this cruise
CONTACT US
Please feel free to get in touch with us if you have any queries regarding our Cruise or booking. We would be delighted to hear from you and help you on your way to enjoying a wonderful cruise with us...