 Hebridean Island Cruises
Hebridean Island Cruises is one of the smallest and finest luxury cruise lines because of their commitment to ensure everyone on board receives the best care and attention. Not only are Hebridean Princess and Lord of the Highlands welcoming and comfortable ships, but also places where lasting friendships are made. A Scottish cruise with Hebridean Island Cruises is a truly unforgettable experience.
Book Now
Hebridean Princess
Royal Crown
Lord of the Highlands
Cruise Calendar

Hebridean Princess Cruises
Hebridean Princess cruises the magnificent Scottish Highlands and Islands and beyond and has been synonymous with luxury cruising for over 30 years. During this time she has established a reputation for the highest of standards and attention to detail . Carrying a maximum of just 50 guests, her small size means she can reach secluded ports out of the reach of larger ships.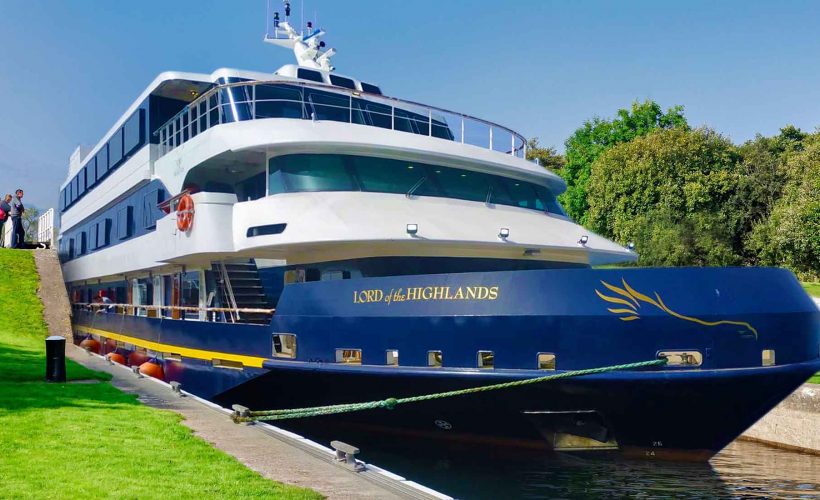 Lord of the Highlands Cruises
Lord of the Highlands sails the stunning Caledonian Canal, Great Glen and Western Seaboard. Discover the delights Scotland's dramatic beauty, history and culture in luxury and style. The convivial company of just 40 guests ensures a relaxed, house-party atmosphere on every cruise.
Reviews...
I just want to say that the Captain and crew were excellent and have made my holiday an unforgettable and truly wonderful experience. Thank you.
See more

Request a call back

Exciting Itineraries
Beautiful, fascinating locations
Finding new and beautiful places is a Hebridean speciality. The Hebridean Island Cruises team tirelessly seeks locations that will thrill, inform and excite. Small luxury cruise ships like Hebridean Princess are able to sail where larger ships cannot. Our cruises allow you to explore the rich culture and history of each destination. Discover and explore the varied itineraries.
Small Scottish Cruises
The Hebridean Difference
On board you will find none of the brash garishness so often associated with cruise ships. Instead, we welcome our guests into an atmosphere where service and comfort are paramount and where our enthusiastic and knowledgeable guides are a fount of knowledge on the spectacular Highlands and Islands and rivers of Europe.
Hebridean Princess and Lord of the Highlands echo the company philosophy that "small is personal", giving a small number of guests the very special Hebridean Experience of luxury cruising. Our excellent crew has earned us a world-class reputation for unbeatable service, together with fine food and wine and an attention to detail.
All-inclusive Scottish Cruises
We'll take care of it all
Voyages with Hebridean Island Cruises are all-inclusive. This means you can have a carefree holiday, both on board and ashore. The tariff includes all meals and snacks, wines, spirits, beers, soft drinks, tea and coffee. Additionally, all shore visits, use of the ship's bicycles and fishing tackle are included. It also covers any port and passenger taxes and gratuities.
So, prepare for Scottish cruises like no other on Hebridean Princess or Lord of the Highlands!