Tuesday 23rd to Tuesday 30th May 2023
The Western Isles are the most westerly edges of the British isles, abound with white beaches, turquoise waters, wild beauty and a treasure trove of species including puffins, golden eagles, basking sharks, minke whales and otters.
Many thanks to guest John Noorani for many of the images used in this weeks blog.
Tuesday 23rd May
Guests were piped aboard in Oban and we set sail for our overnight anchorage in Bloody Bay off the Isle of Mull.
Wednesday 24th May
This morning guests were tendered ashore on the Small Isle of Canna.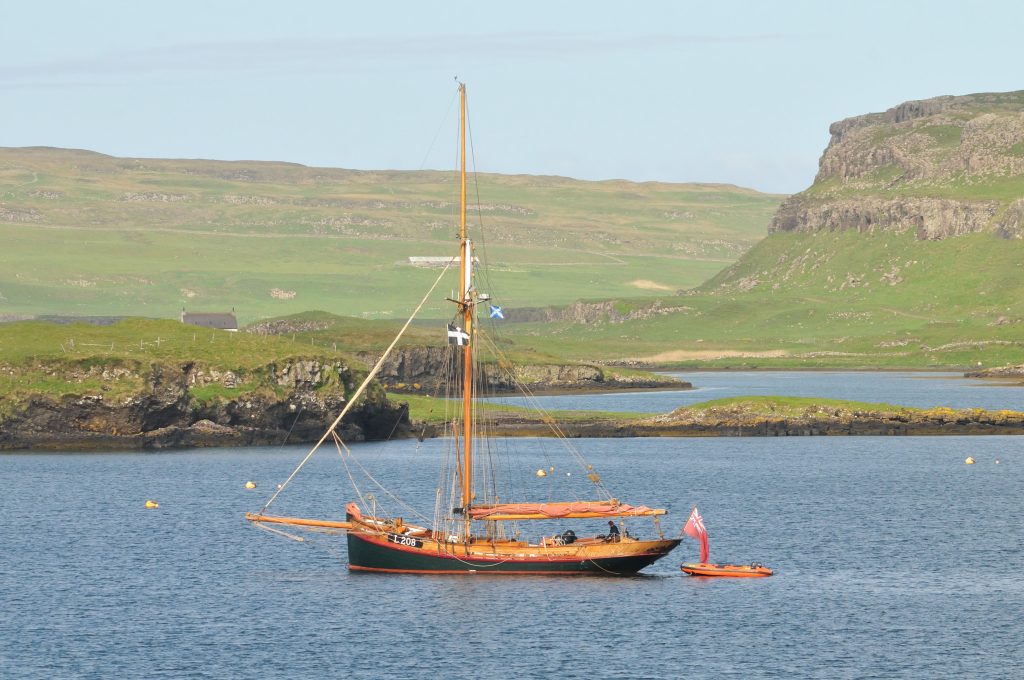 The afternoon was spent cruising the Sea of the Hebrides and The Little Minch on passage towards our overnight anchorage off Lochmaddy, North Uist. During the day a white tailed sea eagle, common dolphins, eider duck and Manx shearwater were spotted.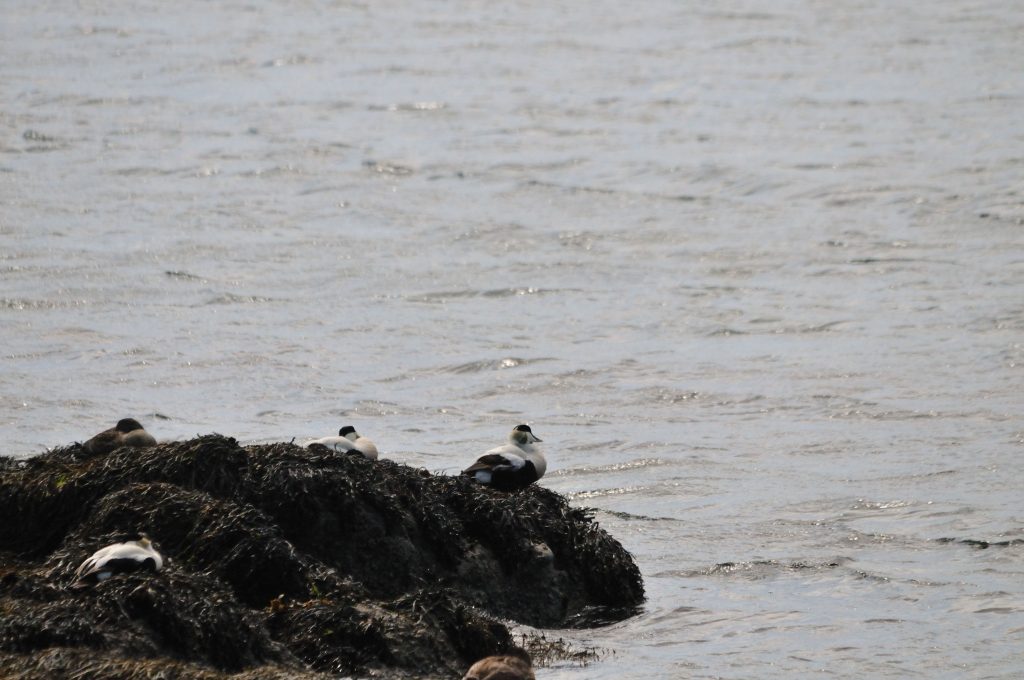 Thursday 25th May
From Lochmaddy, guests visited the Balranald Bird Reserve, where lapwing and oystercatchers were spotted, and Barpa Langass chambered cairn.
During the afternoon we cruised the Shiant Isles to view the local bird colonies, on passage to our overnight berth alongside in Stornoway, Isle of Lewis. At the Shiant Isles, guests enjoyed sighting of seven white tailed sea eagles, razorbills, fulmar and puffins.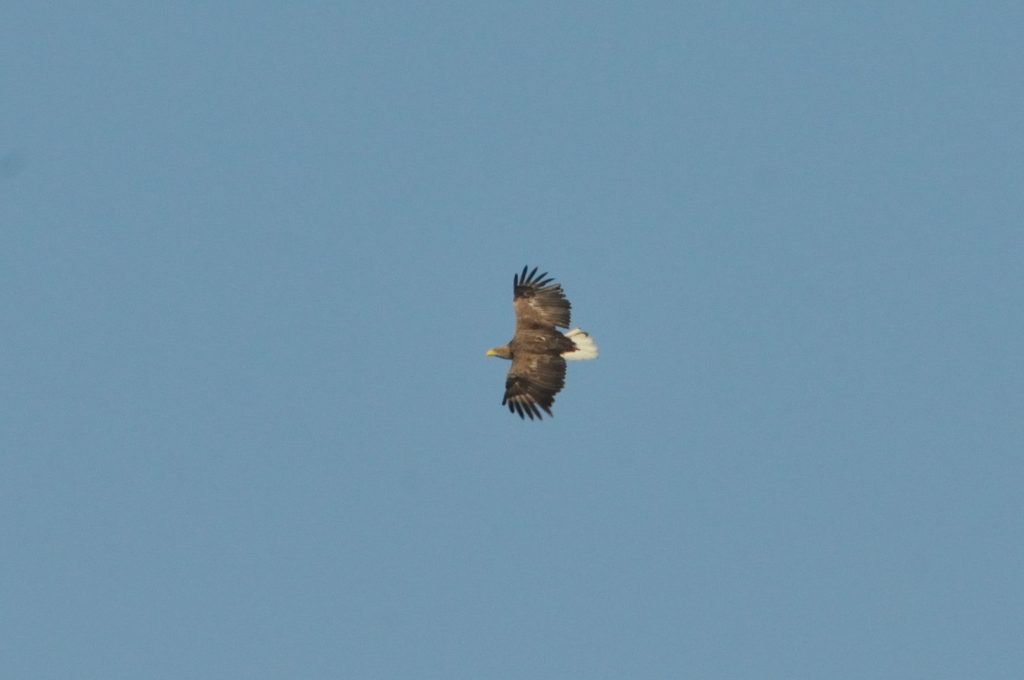 Friday 26th May
From Stornoway, guests explored the Callanish Standing Stones and Carloway Broch this morning.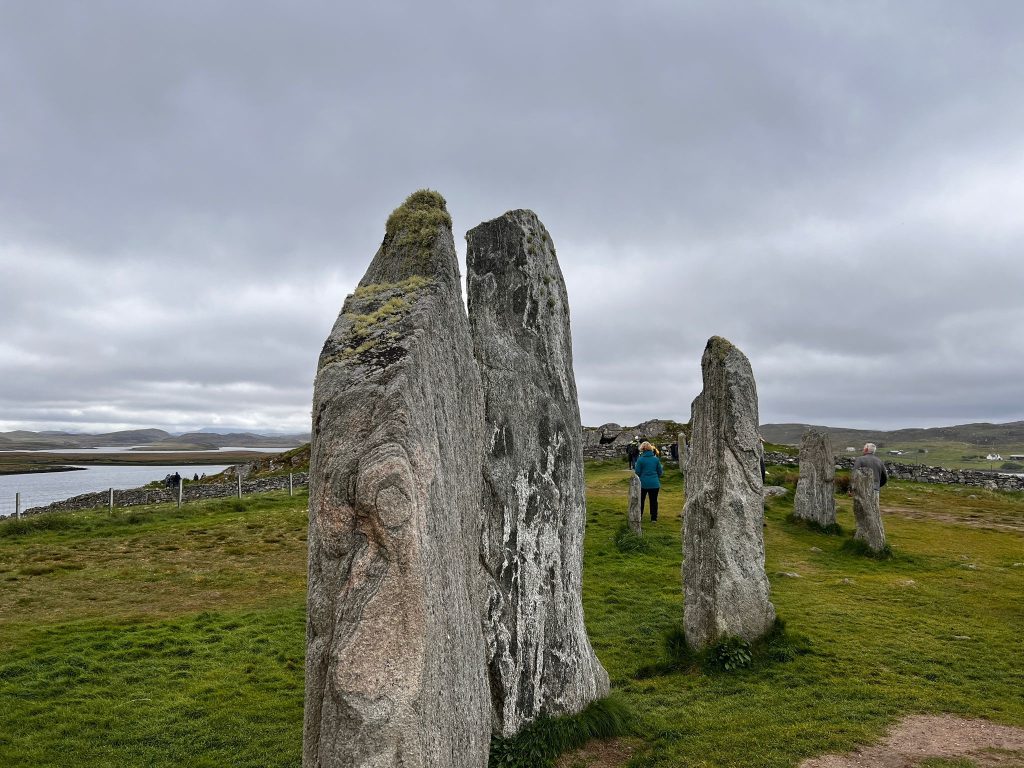 During the afternoon sail over The Minch, guest speaker Andy Bunten gave the first of his talks in the Tiree Lounge. Black guillemot, gannet, a black throated diver and a white beaked dolphin were spotted during the crossing.
We arrived and berthed alongside in Lochinver where we remained overnight.
Saturday 27th May
Guests enjoyed a morning walk at Lochinver with guides Bryan and David to spot the local wildlife. A hind and nesting herons were spotted.
We spent the afternoon cruising south on passage towards our overnight anchorage off Raasay and Andy Bunten gave his second talk in the Tiree Lounge.
Sunday 28th May
This morning we sailed to Kyle of Lochalsh for a morning visit to Eilean Ban, a six acre island under the Skye Bridge which is home to a wealth of wildlife.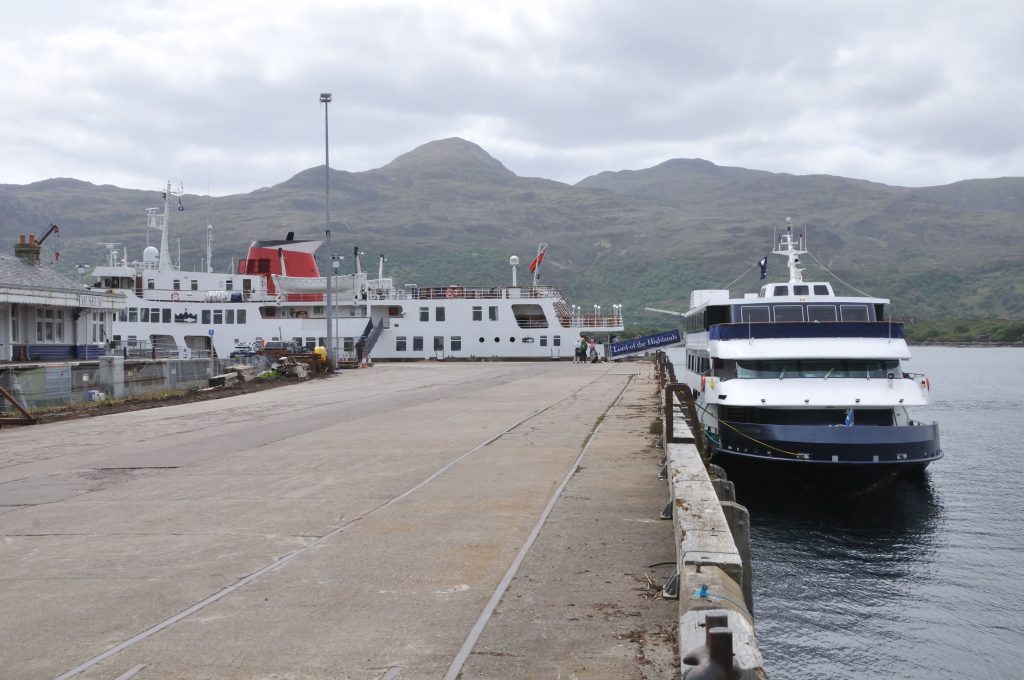 The afternoon was spent relaxing on board as we cruised Kyle Rhea, the Sound of Sleat and the west coast of Mull on passage towards our overnight anchorage in Bloody Bay off the Isle of Mull. During the day seals, guillemots, Manx shearwater, cormorant, a white tailed eagle and bottle nosed dolphin were spotted.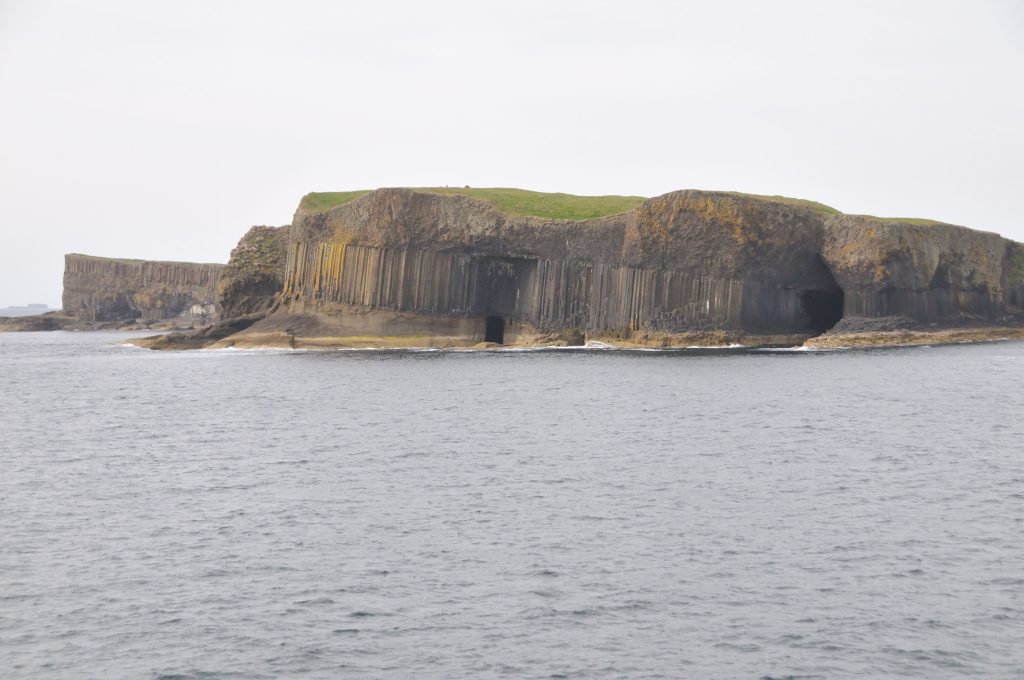 Monday 29th May
Hebridean Princess spent the day in Tobermory, Mull. Guests took a local boat to Lunga, Treshnish Isles this morning to view the puffins. Razorbills, fulmars, shag, cormorants, black guillemot and black backed gull were also spotted.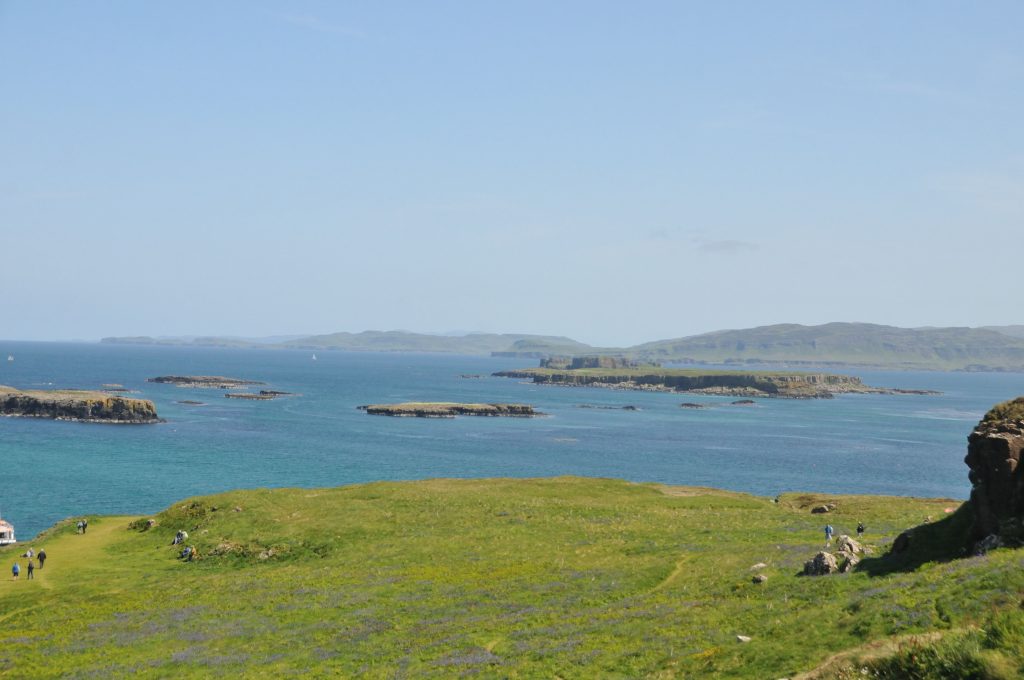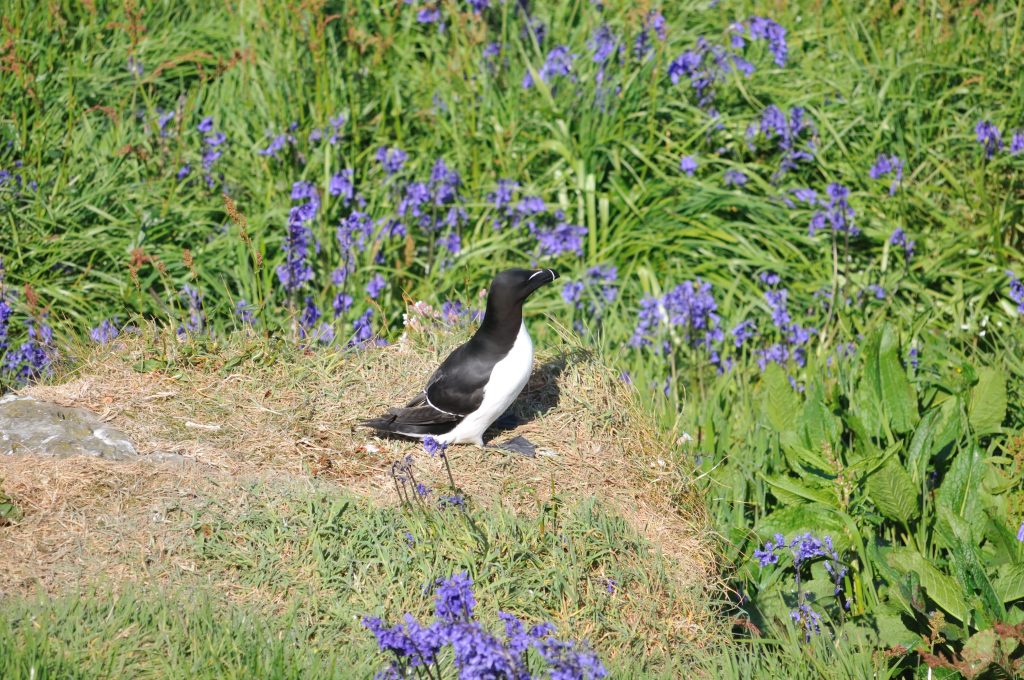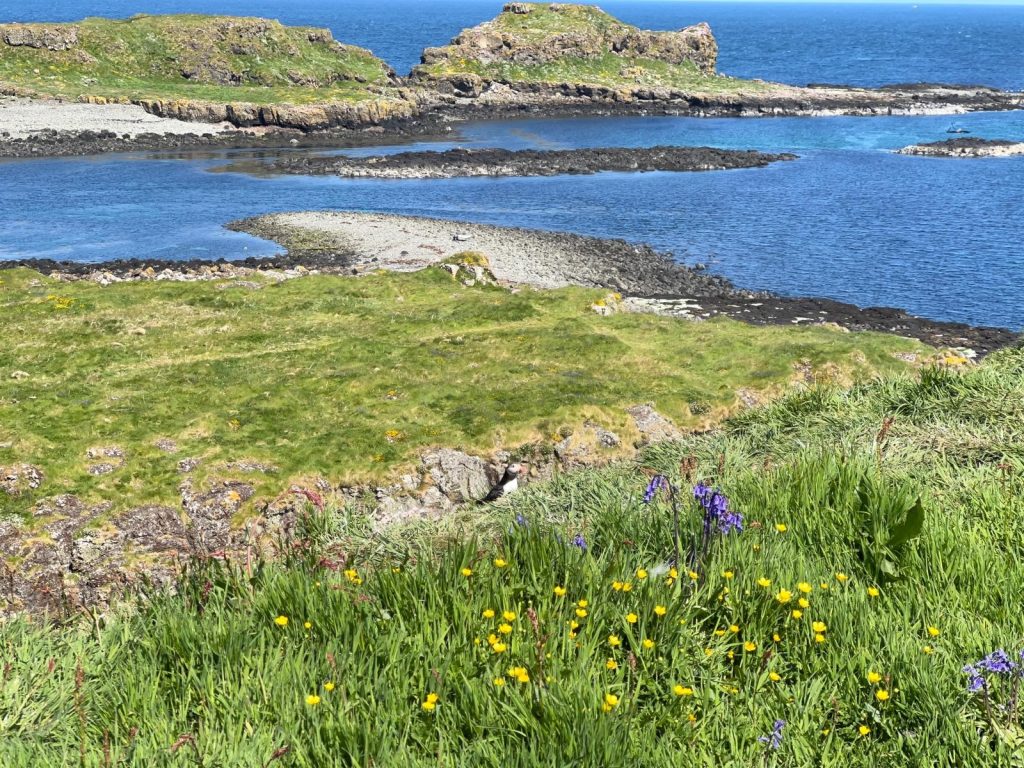 In the afternoon, guests had free time to explore the town and go for walks to the Lighthouse or Aros Park.
The farewell gala dinner was held at anchor in Charlotte Bay off Kerrera where we remained overnight. Paddle Steamer Waverley passed Charlotte Bay.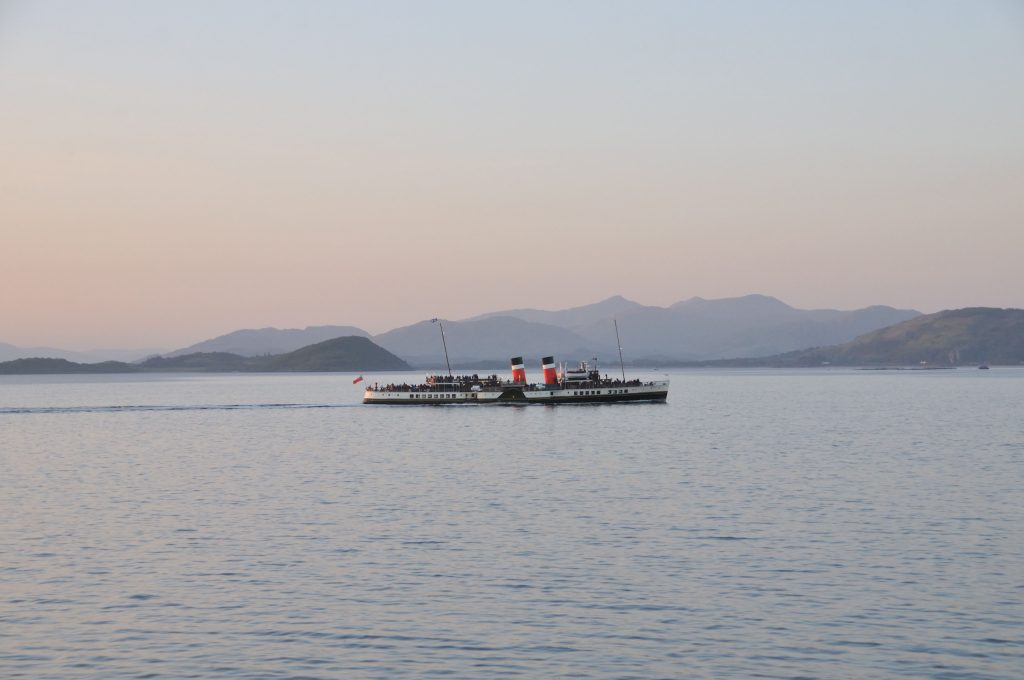 Tuesday 30th May
Guests disembarked in Oban after breakfast and we wish them all a safe onward journey.
A total of 92 different bird species and 10 different mammals were spotted during this cruise!
You may also be interested in...