Tuesday 7th to Tuesday 14th June
Our guests enjoyed a voyage of the stunning Inner and Outer Hebrides, however the weather and sea conditions during this cruise meant that a landing on St Kilda was not possible unfortunately.
Tuesday 7th June.
On completion of embarkation we set sail for our overnight anchorage in Oban Bay.
Wednesday 8th June.
We spent the morning cruising the Sound of Mull and the Small Isles towards the Isle of Skye where we made our first landfall at Loch Scavaig for afternoon walks around the wildly magnificent Loch Coruisk.
We anchored in Plockton overnight.
Thursday 9th June.
From Plockton, we ventured to Attadale Gardens, a painter's garden designed to frame the views of Skye and the surrounding hills, where sculpture lurks in unexpected places.
During the afternoon we sailed for Stornoway where we remained alongside overnight.
Friday 10th June.
From Stornoway, guests explored the Isle of Lewis including a morning tour of Lews Castle Museum and an afternoon visit will to St. Moluag's Church and the Butt of Lewis.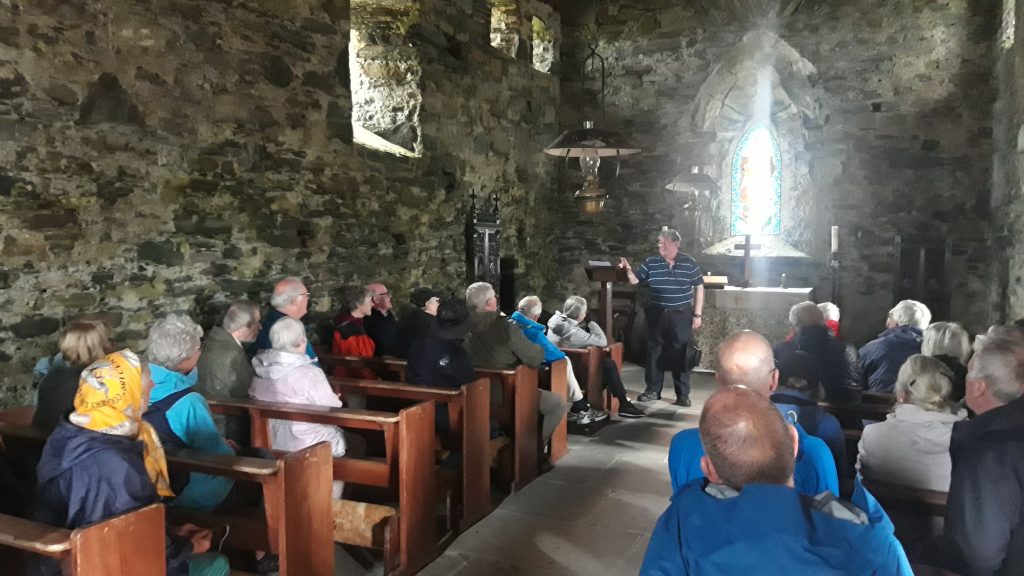 We remained alongside overnight.
Saturday 11th June.
The secrets of ancient Lewis were discovered this morning during the tour of the Callanish Standing Stones and Dun Carloway Broch.
Guests enjoyed free time in the afternoon to explore Stornoway independently before we sailed to East Loch Tarbert where we anchored overnight.
Sunday 12th June.
An island tour of Harris included Rodel, the finest Pre-Reformation church in the Western Isles, ahead of an afternoon cruising the seabird cliffs of the Shiant Islands and the north coast of Skye.
Monday 13th June.
Ashore on the Isle of Skye, guests visited the MacLeod stronghold of Dunvegan Castle and Gardens to discover how it has survived many conflicts over its 800 year old history.
We spent the final afternoon cruising the west coast of Skye and the Small Isles on passage towards our overnight anchorage where the Farewell Champagne Reception and Gala Dinner were held.
Tuesday 14th June.
After breakfast, guests disembarked in Oban and we wish them a safe journey home.
You may also be interested in...