Thursday 31st August to Friday 8th September
Steeped in history and prized by the Norsemen, the Orkneys were a Viking stronghold, returned to Scotland in 1468 and remaining Nordic at heart. Our voyage takes us through Orkney to Lewis in the Western Isles, which also abounds in prehistoric remains.
Thursday 31st August
We departed from Inverness late tonight and spent the night and Friday morning cruising on passage towards mainland Orkney.
Friday 1st September
We made landfall at Kirkwall, Orkney, for afternoon visits to the Italian Chapel and the Churchill Barriers, constructed by Italian POW in WWII. There was also the opportunity to explore St Magnus cathedral in Kirkwall.
We remained alongside overnight in Kirkwall. 'Kirkjuvagr' ceilidh band came on board to entertain guests after dinner this evening.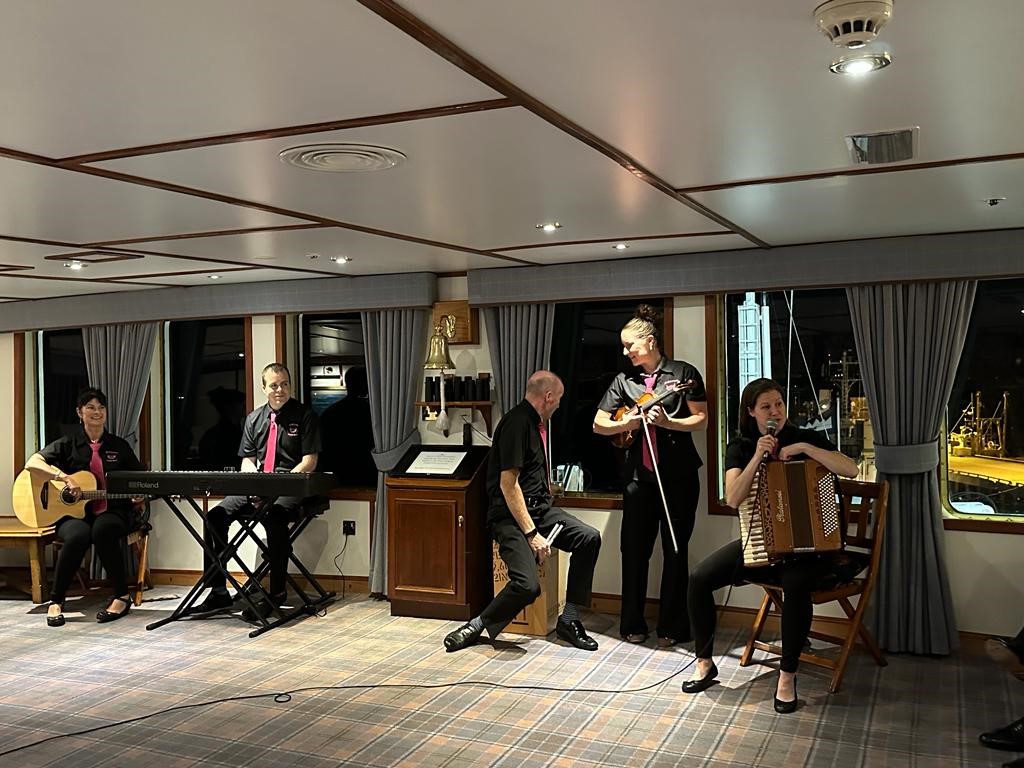 Saturday 2nd September
At the Heart of Neolithic Orkney, the ancient village of Skara Brae and the Ring of Brodgar played host to our morning visit.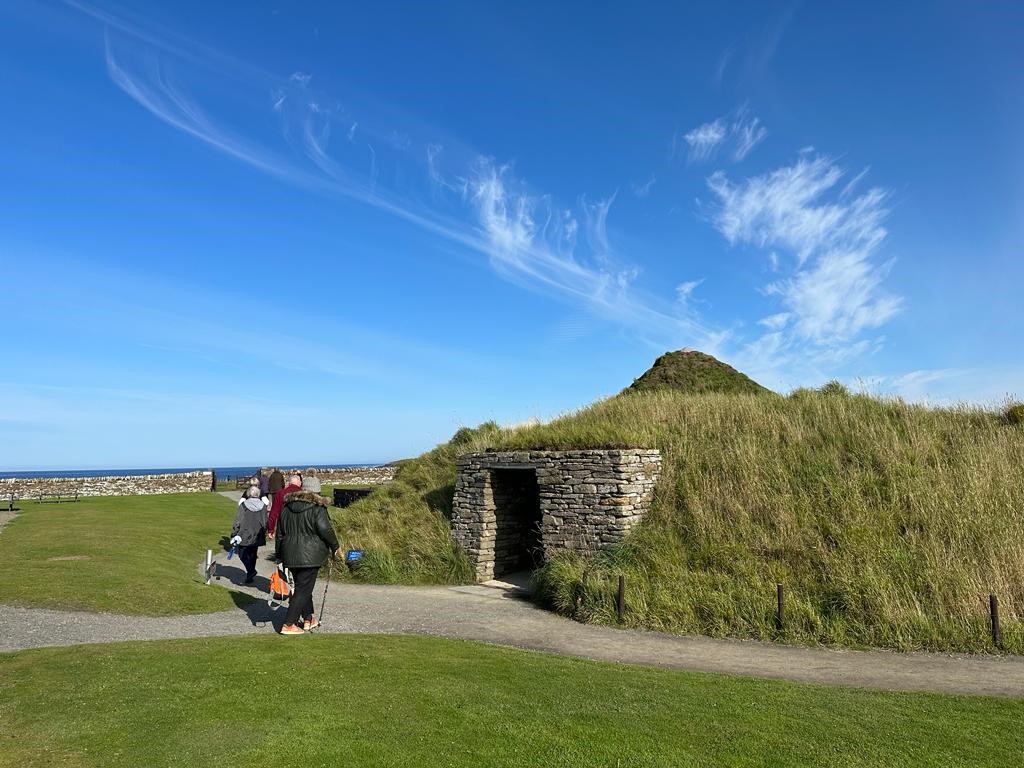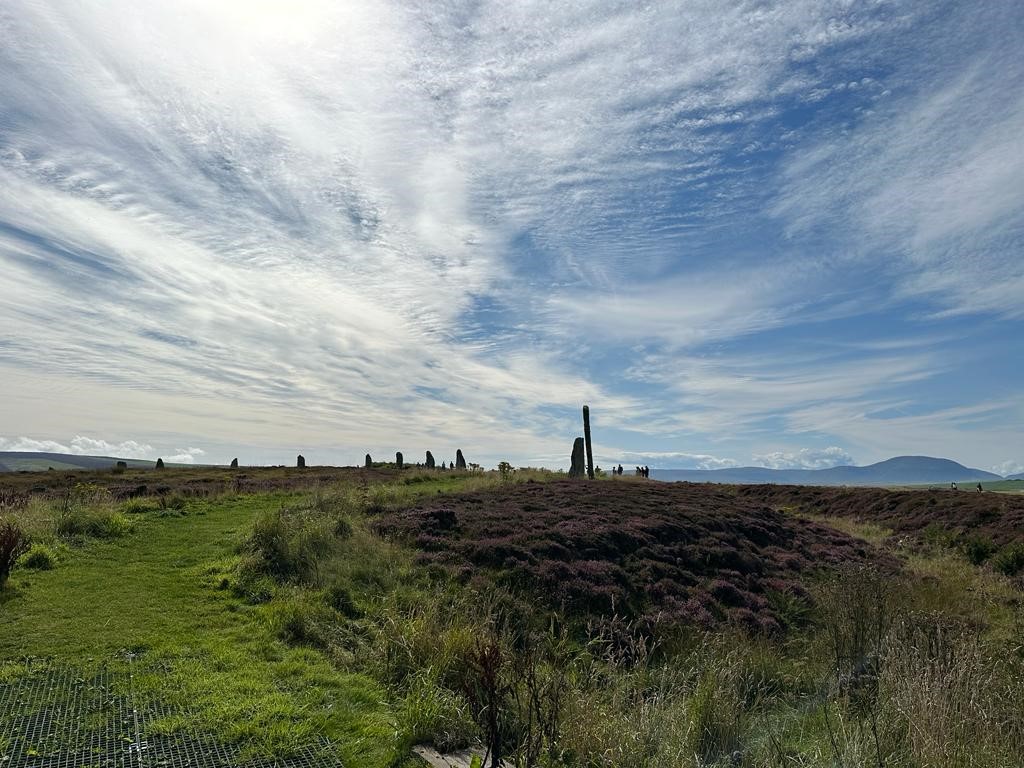 After lunch, Nick Card from the Ness of Brodgar came on board to give a talk regarding the excavation of the Ness of Brodgar, and guest speaker Donna Heddle gave the first of her talks in the Tiree lounge, after which the Captain's Welcome gala reception was held out on the Skye Deck.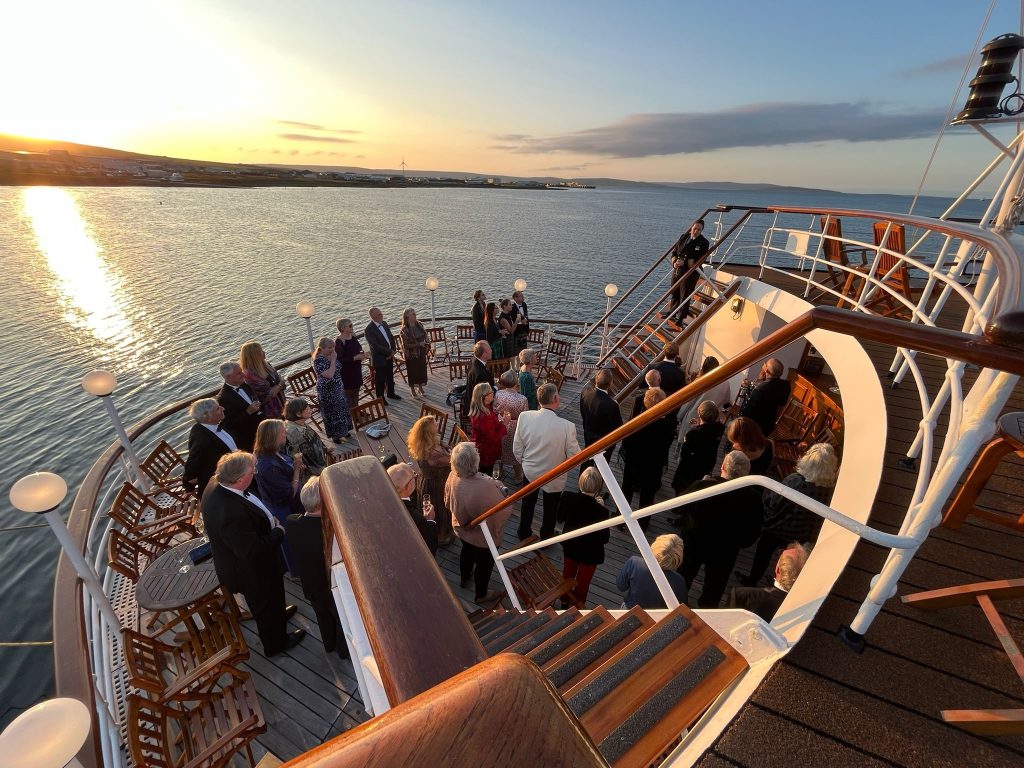 We sailed overnight tonight on passage towards the Isle of Lewis.
Sunday 3rd September
We arriveed and berthed alongside in Stornoway for our morning visit to the Butt of Lewis and the lighthouse.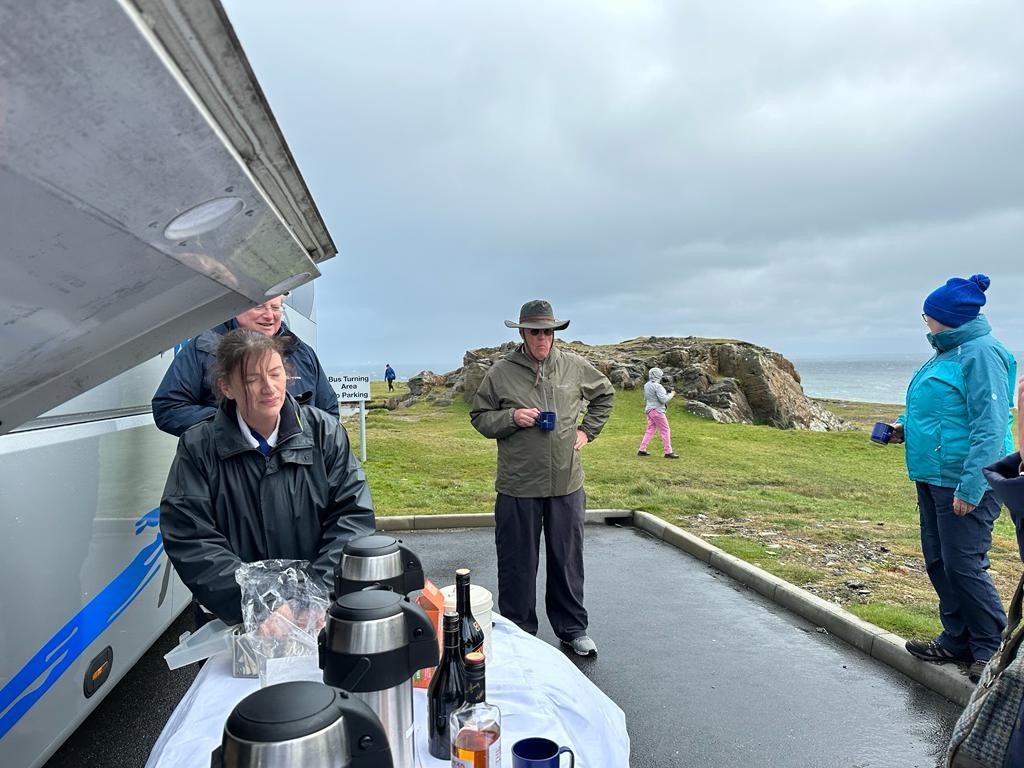 After lunch on board, bracing walks on Garry beach, Tolsta blew the cobwebs away!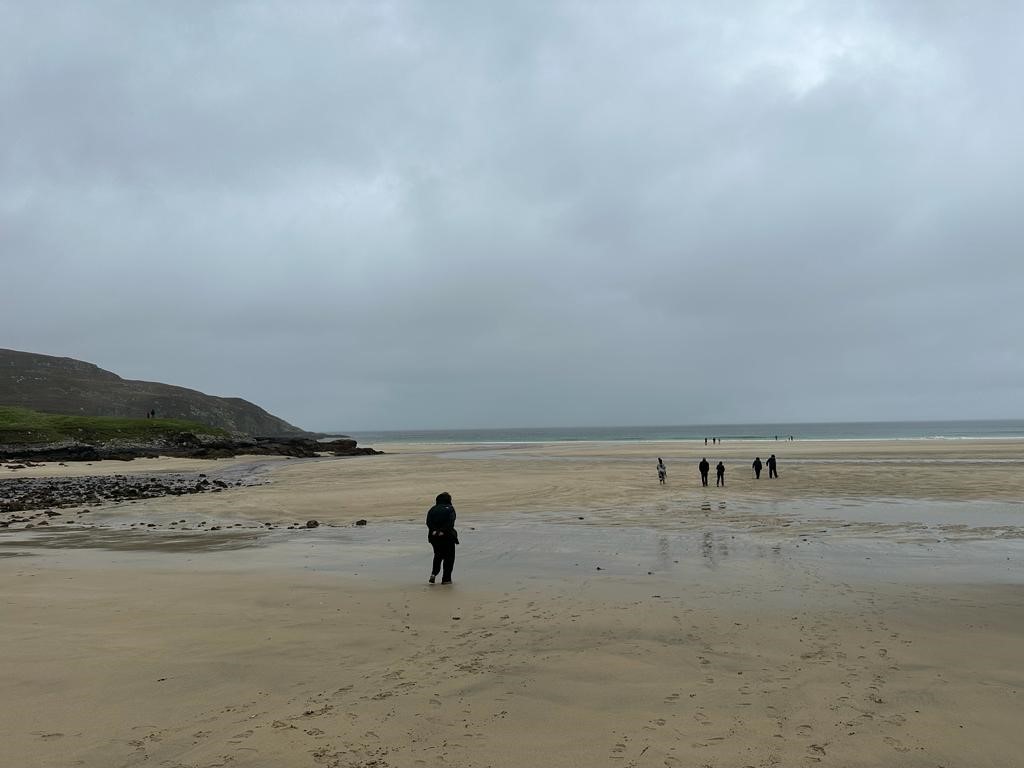 We remained alongside in Stornoway overnight.
Monday 4th September
Ashore on Lewis, guests explored the ancient Callanish Standing Stones and the impressive Iron Age roundhouse of Dun Carloway Broch.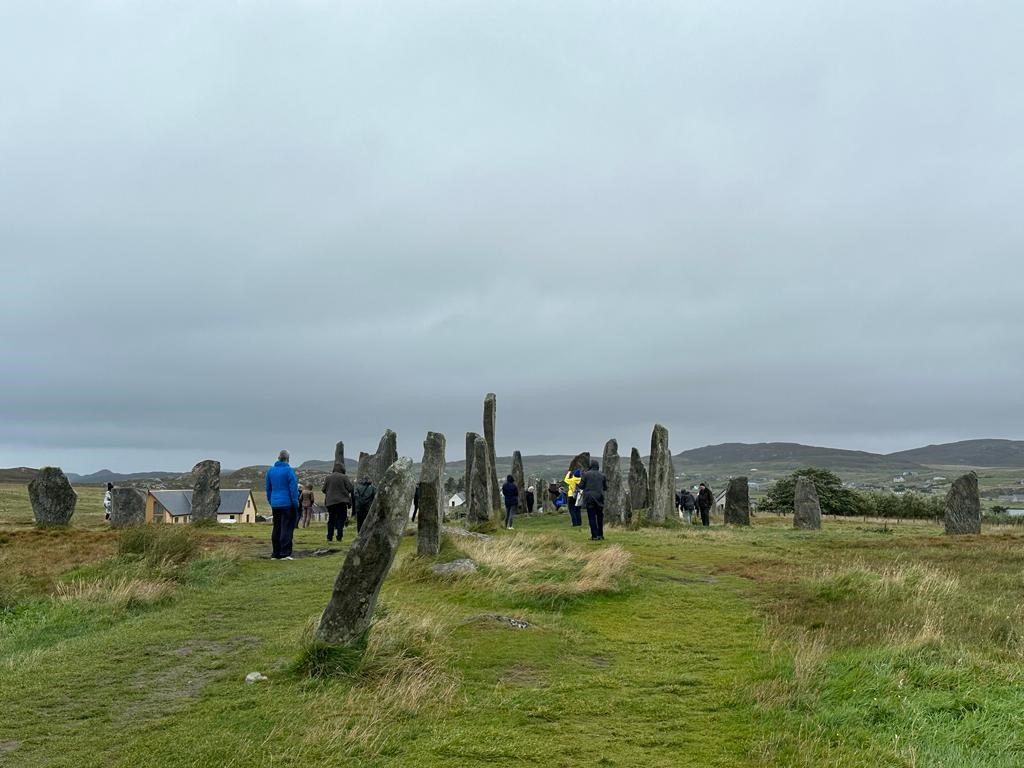 Guests enjoyed free time in Stornoway this afternoon and Professor Donna Heddle gave her second talk in the Tiree Lounge at Afternoon Tea.
We remained alongside overnight in Stornoway.
Tuesday 5th September
This morning guests enjoyed the thrill of a beach landing on the uninhabited Shiant Isles.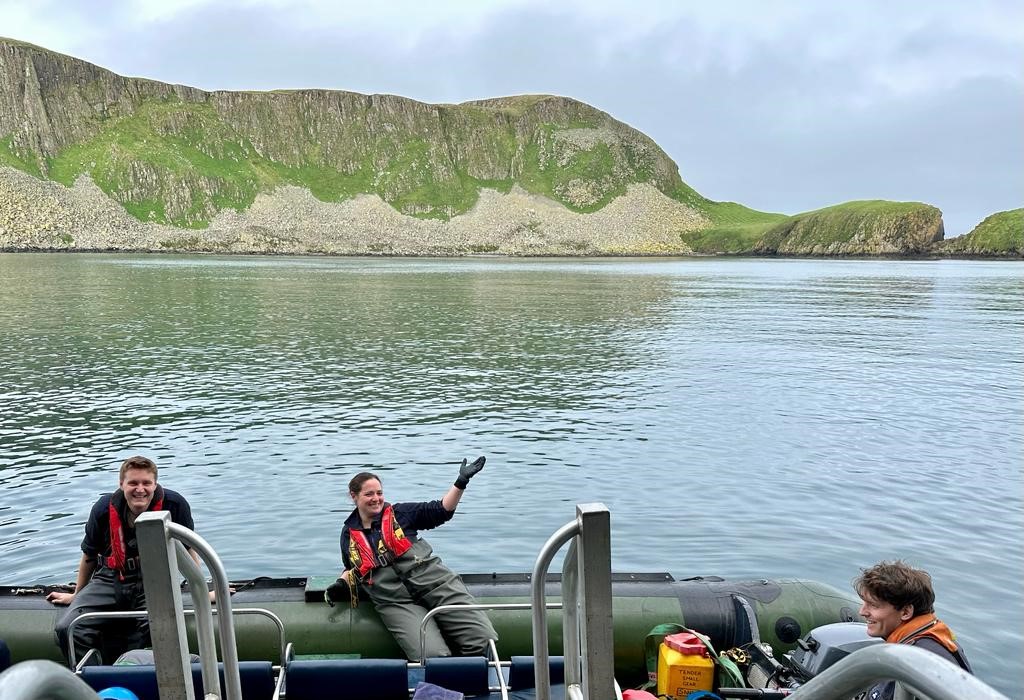 Over lunch we sailed to Tarbert, Isle of Harris, for a tour of the island including Horgabost beach.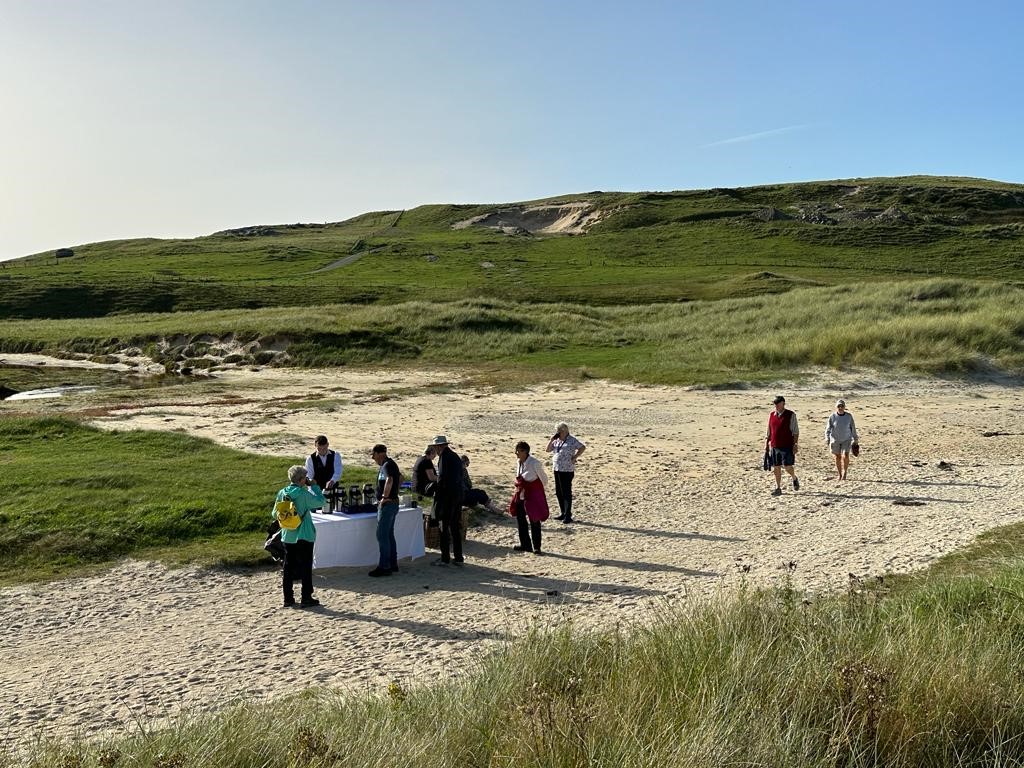 We anchored overnight tonight off Lochmaddy, North Uist.
Wednesday 6th September
Guests disembarked in Lochmaddy this morning for a full day tour of the Uists, which will included a Hebridean picnic in Cairnish Village Hall. Meanwhile, Hebridean Princess sailed for Lochboisdale, South Uist, where guests re-joined the ship.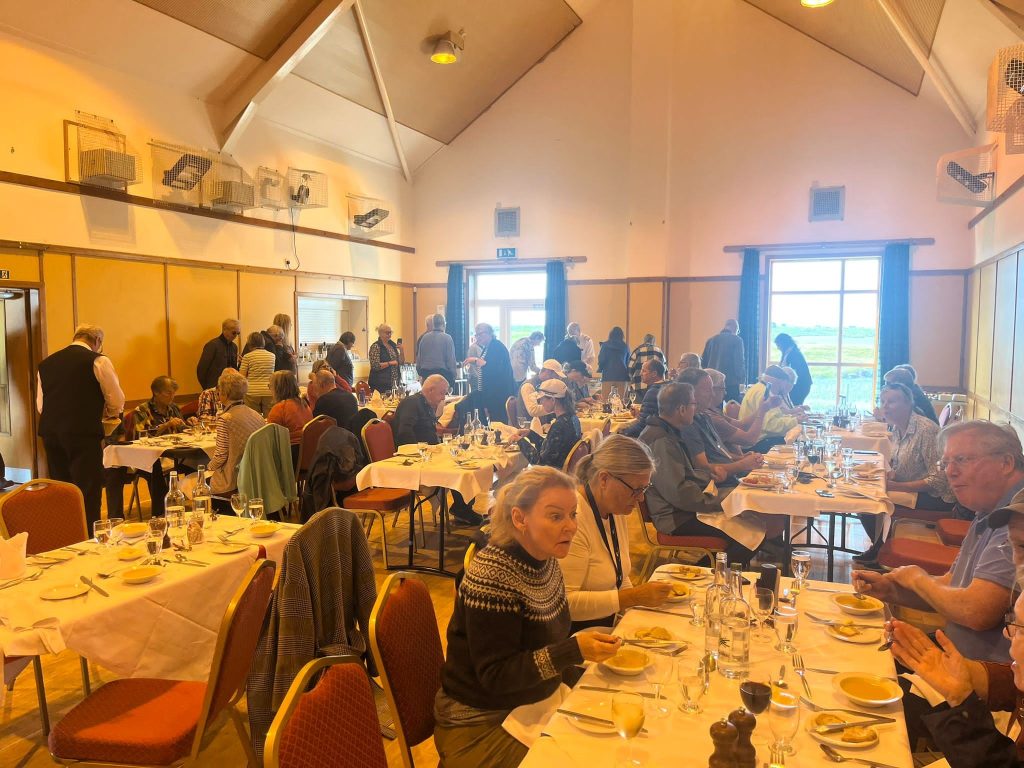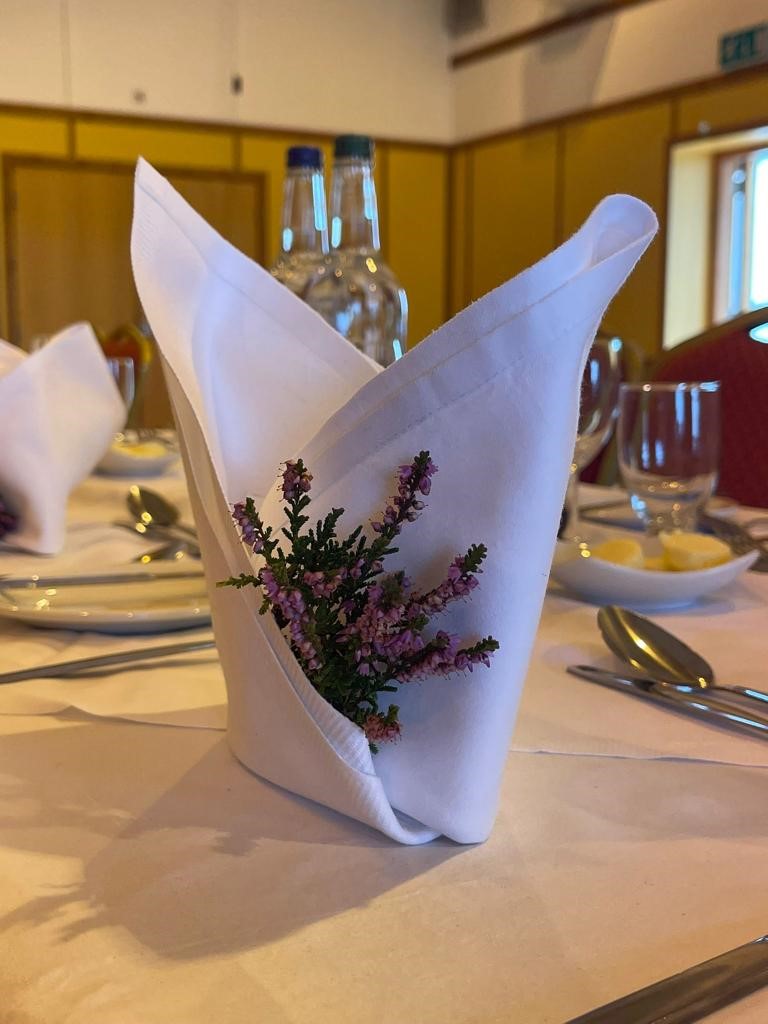 We anchored in Bloody Bay off the Isle of Mull, overnight.
Thursday 7th September
After a morning spent cruising the Sound of Mull and the Sound of Luing on passage towards Croabh Haven, guests went ashore at Croabh marina for an afternoon visit to Kilmartin Glen and Museum, a site containing over 800 Neolithic and Bronze Age monuments.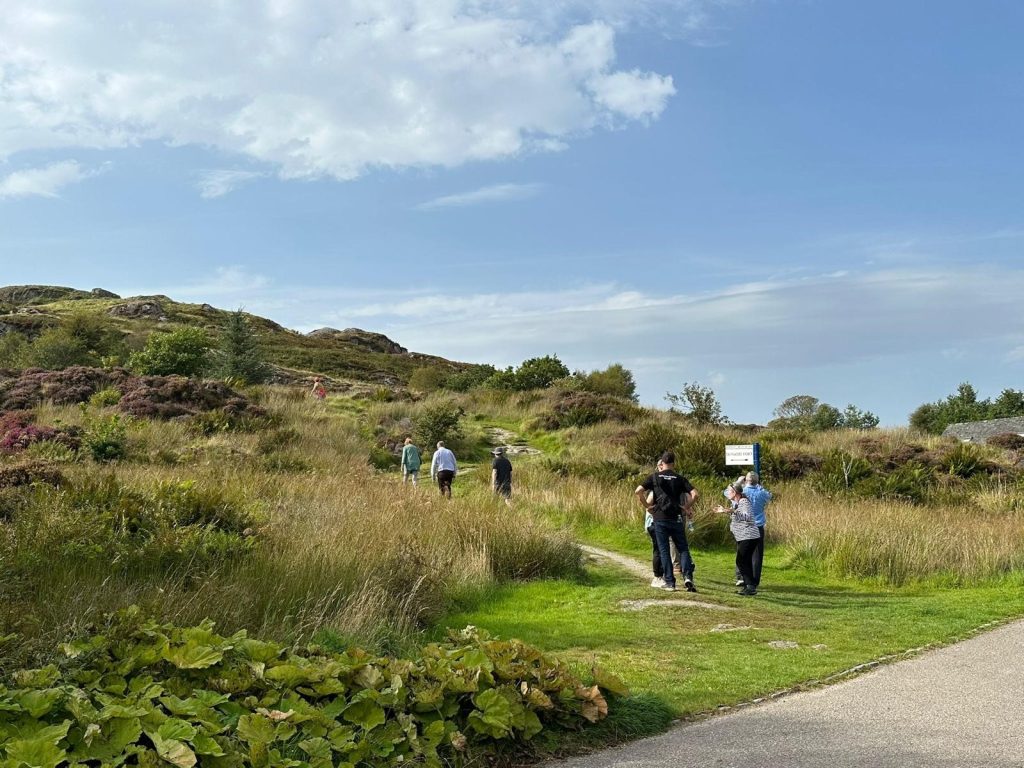 We arrived and berthed alongside in Oban this evening where the Farewell Gala Dinner was held and we remained overnight.
Friday 8th September
We spent the day in Oban conducting passenger disembarkation and embarkation. We hope that all our guests have enjoyed their cruise and wish them a safe onward journey.
You may also be interested in...