Tuesday 22nd to Thursday 31st August 2023
Orkney and Shetland are two contrasting worlds, from lush, undulating Orkney to the flatter, windswept landscapes of Shetland. Explore their extraordinary natural and historic treasures from the luxury of Hebridean Princess.
Tuesday 22nd August
Embarkation took place at the Port of Inverness this afternoon and guests were shown to their cabins and settled in to life on board.
Wednesday 23rd August
We sailed from Inverness in the early hours of the morning on passage towards mainland Orkney.
We arrived at Wick for the afternoon where guests had free time ashore and the chance to visit the Wick Museum.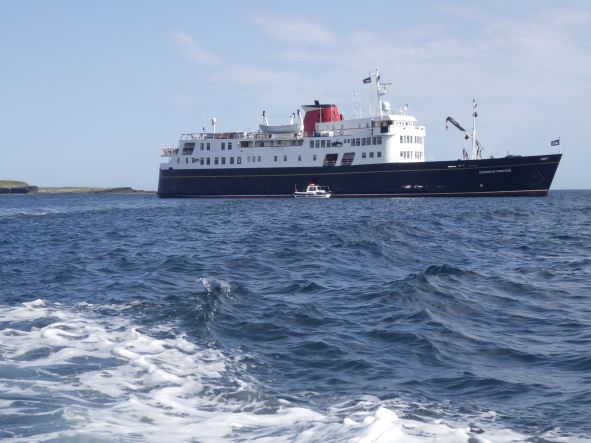 We arrived and berthed alongside in Kirkwall, Orkney, this evening where we remained overnight.
Thursday 24th August
This morning guests visited the Churchill Barriers, built by Italian Prisoners of War during WWII, and the ornate Italian Chapel, their enduring memorial constructed from two Nissen Huts.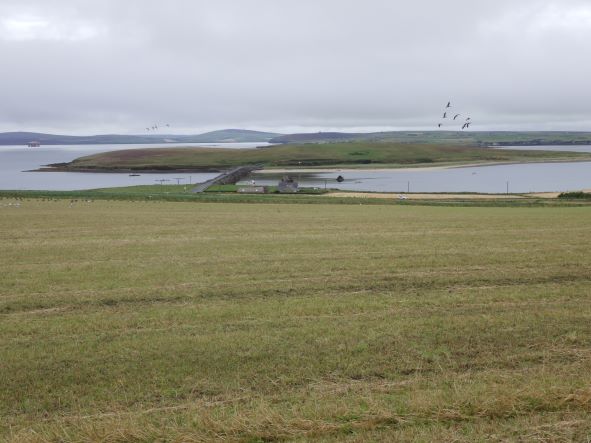 After lunch, free time was available for guests to explore Kirkwall and visit St Magnus Cathedral.
We remained alongside in Kirkwall overnight and local ceilidh band 'Kirkjuvagr' came on board after dinner to entertain guests in the Tiree Lounge.
Friday 25th August
This morning was spent cruising on north on passage to Fair Isle for afternoon walks ashore, to visit the Museum and have the chance to buy Fair Isle knitwear.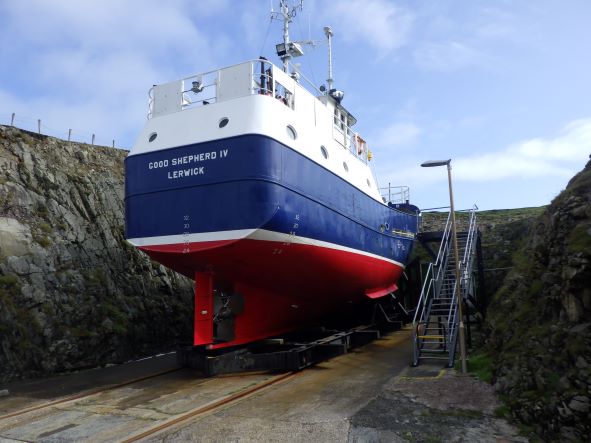 We arrived and berthed alongside in Lerwick, Shetland, late this evening.
Saturday 26th August
From Lerwick, guests travelled to Scalloway and the Scalloway Museum to explore the island's history.
The afternoon was spent exploring Lerwick, including the the Shetland Museum and Archives. Three generations of ships were berthed in Lerwick:
Statsraad Lehmkuhl, Norwegian Sail Training ship, inbound from Bergen, built 1914.
Hebridean Princess, British cruise ship, inbound from Fair Isle, built 1963.
Nieuw Statendam, Dutch cruise ship, inbound from Firth of Forth, built 2018.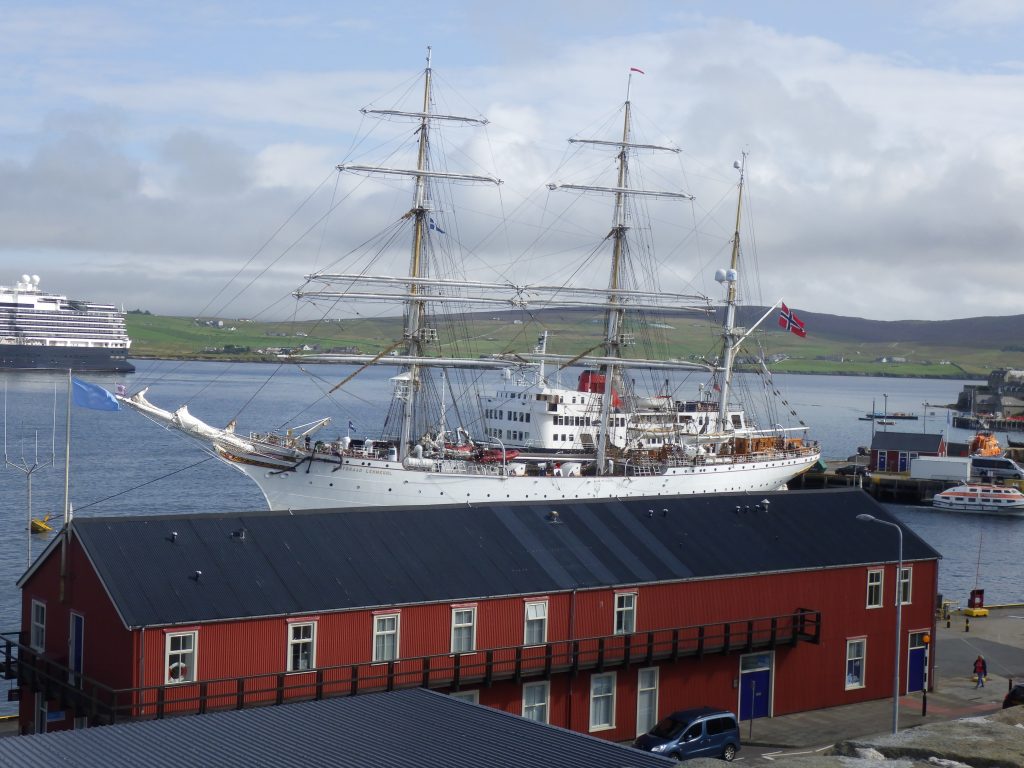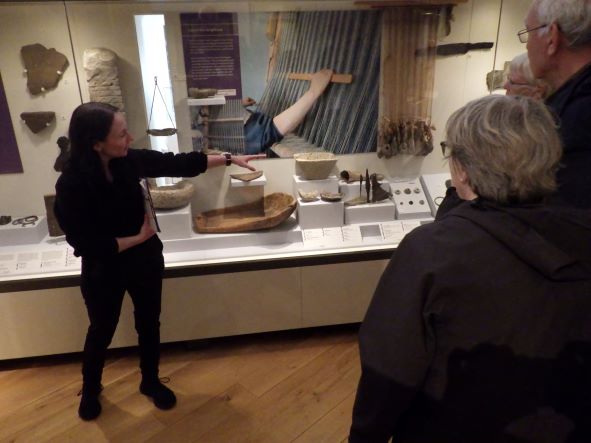 When all guests were safely back on board, we set sail for the northern outpost of Baltasound, Unst, where we remained alongside overnight.
Sunday 27th August
Our tour of Unst included a visit to the Boat Haven and the Heritage Centre.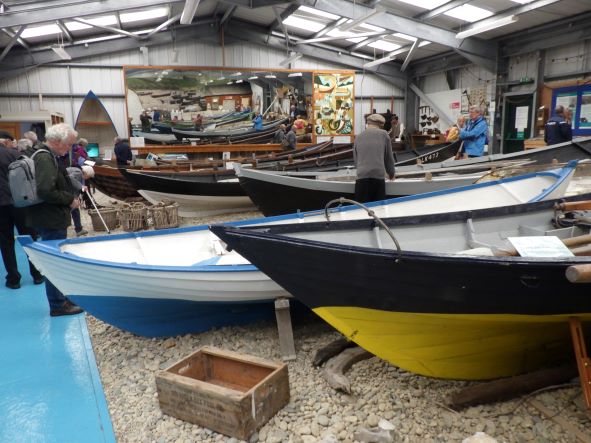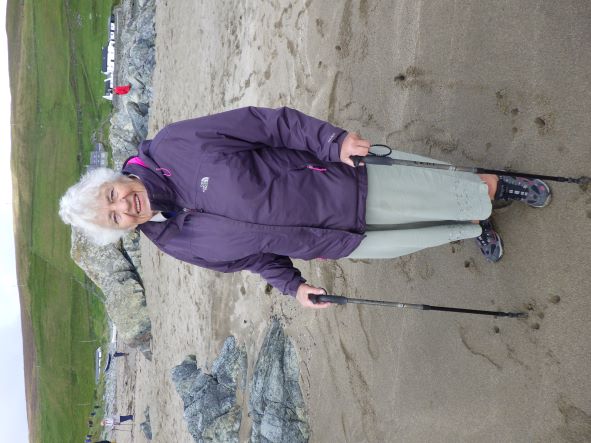 Our afternoon tour of the south of the island included Muness Castle and the Glansin Glass workshop.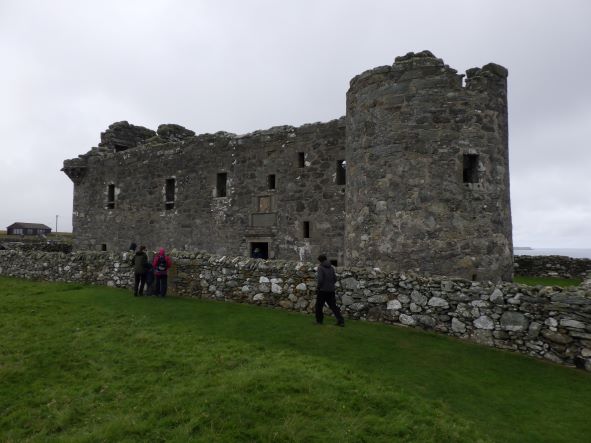 We sailed until the early hours of tomorrow morning, on passage towards our overnight anchorage off Pierowall, Westray.
Monday 28th August
From Pierowall a minibus was available to conduct a shuttle service to visit the Noup Head Bird Reserve and lighthouse which dates from 1898. Alternatively there was the opportunity to enjoy local walks in Pierowall and visit the Heritage Centre.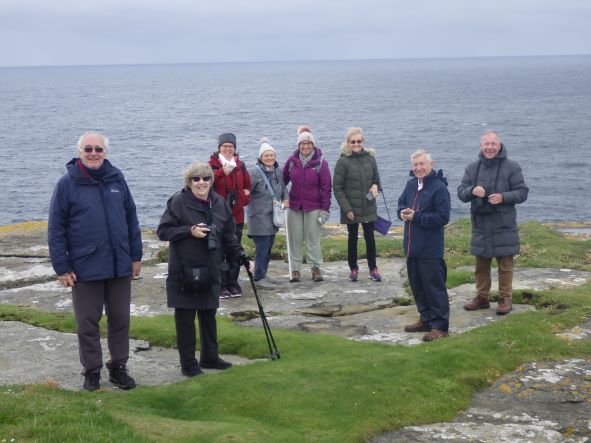 An afternoon sail through the Orkney Isles and Scapa Flow brought us to Stromness, Orkney where we remained alongside overnight.
Tuesday 29th August
Today was spent exploring the ancient heart of Neolithic Orkney at the excavated village of Skara Brae in the morning, followed by the Ring of Brodgar and the Standing Stones of Stenness in the afternoon.
In the late afternoon we set sail for the mainland and arrived at our overnight berth in Scrabster this evening.
Wednesday 30th August
Our final port of call was Scrabster where guests enjoyed a tour of the former home of HRH The Queen Mother, Castle of Mey.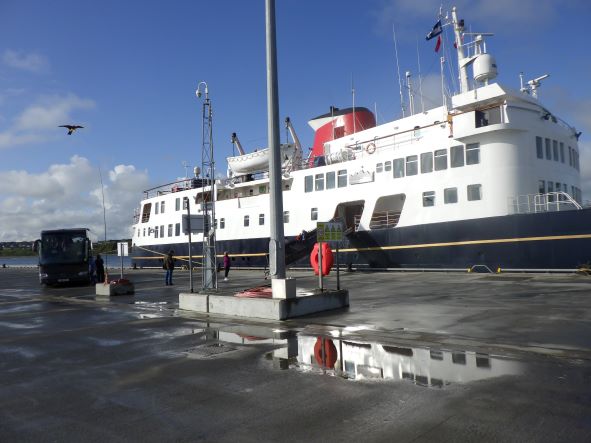 The ship sailed the north east coast of Scotland on passage towards Inverness where we arrived and berthed alongside overnight and the gala dinner was held.
Thursday 31st August
We wish all our disembarking guests a safe journey home and hope to welcome them back on board soon.
You may also be interested in...