Meet the Hebridean Team on Royal Crown river cruises
The Hebridean Team on each Royal Crown European river cruise is dedicated to ensuring that the experience of each guest is unforgettable and exceptional. No detail is overlooked to meet the needs of all guests through diligence and years of experience. On every itinerary, the highest levels of service and meticulous attention to detail can be found. Such is the importance of giving every guest a personal and unique experience that a Chief Purser from onboard Hebridean Princess accompanies each Royal Crown trip as the Hebridean Host. This ensures the delivery of unobtrusive and attentive service.
Book Now

Request a call back

A Dedicated Crew, a Memorable Voyage
Our dedicated Hebridean Hosts, experienced Cruise Director, knowledgeable Tour Manager and talented Musician, ensure that there is always a friendly face to answer your questions and look after guests every step of the way, even when ashore.
Find out more about our wonderful team below.
(Please note that Hebridean personnel may be changed without notice.)
Reviews...
Pure luxury! We were pampered and cosseted by the staff, crew and officers from start to finish. All the passengers were friendly and I just can't find one complaint about anything. It was a marvellous 7 days.
See more
hebridean hosts ...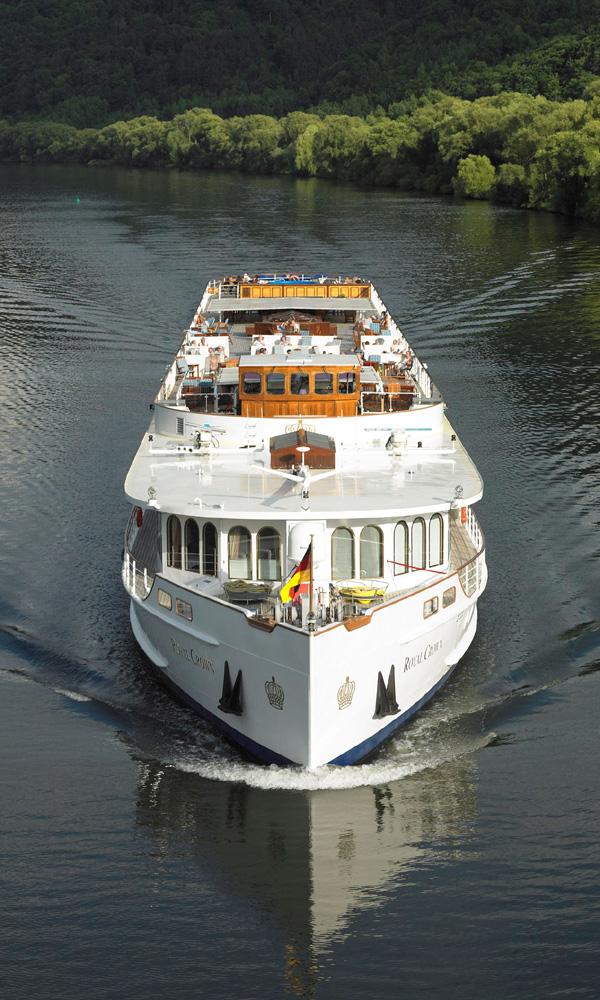 David and Bobbie
David Indge recently retired as Chief Purser on Hebridean Princess. He has had a long career with P&O, both in cruise ships and ferries, before joining Hebridean Princess in 2005. He's a familiar face to many. David is once again looking forward to bringing his own style and flair to the rivers of Europe on board Royal Crown.
Originally from Glasgow, Bobbie Milne attained an HND in Hotel Management in 1979. He joined Embassy Hotels which took him to Bingley, Loughborough and Liverpool. The lure of the sea saw Bobbie undertake a three-year contract with the Royal Fleet Auxiliary. That ended up lasting for 27 years! In 2008 he joined Hebridean Princess as Relief Chief Purser. Bobbie has loved every minute of the role and has developed a love for gardens and castles.

dedicated crew ...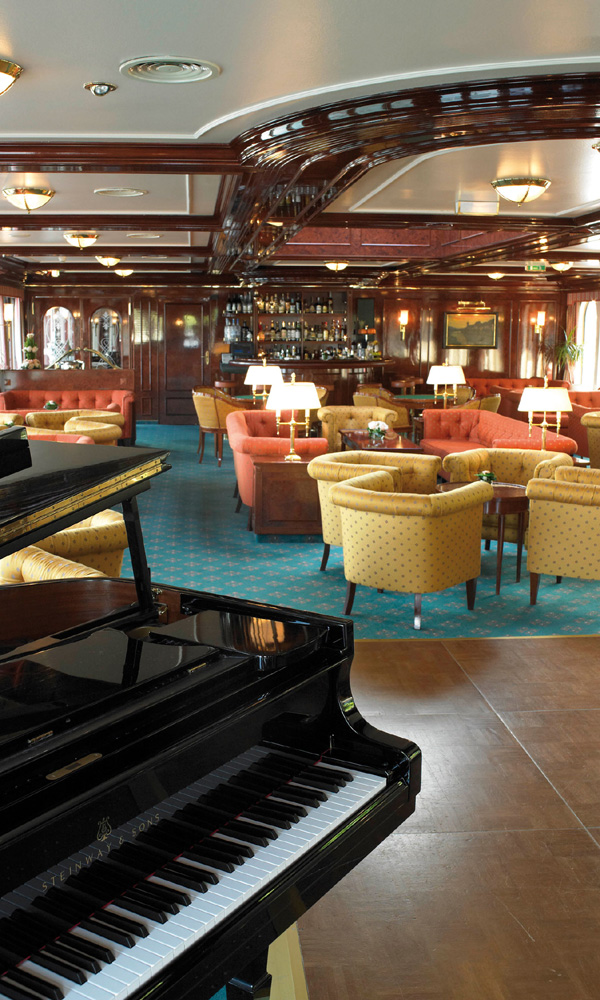 Sheila, Caroline and Will
Our Cruise Director, Sheila Salmon is multi-lingual, speaking Flemish, French and German, and has worked worldwide as a tour guide. Her main passion remains the European waterways, where she has extensive knowledge of the Rhine and Danube. Sheila takes close involvement in the planning of Royal Crown cruises and is once again delighted to be working with Hebridean.
Caroline Biggs has worked extensively as a Tour Manager during her career and alongside Cruise Director, Sheila, on many occasions. Caroline joined the Hebridean River Cruises team in 2016. She possesses a keen eye for detail and also has exceptional organisational skills.
Will Marshall was previously the musician on board Hebridean Spirit, the former sister vessel to Hebridean Princess. He is now a full-time professional musician playing piano and accordion. Will is looking forward to bringing his eclectic mix of music and light-hearted entertainment to the rivers of Europe.


Join a European river cruise holiday
Discover more with Hebridean's exceptional team
Spending time onboard Royal Crown with the Hebridean team and like-minded fellow guests is an unforgettable experience, where all guests immediately feel welcome and at home. View all our Royal Crown river cruises.