See Europe from a vantage point
Here on the Panorama Deck, guests congregate each night for delicious meals and pre-dinner receptions. The ship's elegant restaurant offers imaginative food with quality ingredients. The lounge at the front of the ship offers also offers a beautiful view of the surroundings and is where guests can meet and mingle, exchanging tales of that day's adventures.
Book Now
Explore the Panorama Deck
Use your cursor to move over the deck and find out more about the Royal Suites below. Make sure you explore the rest of Royal Crown to get a feel for the ship, and discover all the wonderful opportunities available to guests on board.



Royal Suites
Category RS
The Royal Suites are centrally located on the Panorama Deck, each with a king-size bed comprising two single mattresses in one solid bed frame with two duvets. The beds cannot be split into twin format. The suites also comprise a separate seating area with sofa, easy chairs and dressing table/writing desk.
Royal Suites are 18.2 m² with a separate sitting area with a king-size bed, shower room, picture windows and a daily fresh fruit platter.
Individual Cabin Amenities
Private Cabin Floorspace: 18.2 m²

Request a call back

Relax on the Panorama Deck
For guests, the Panorama Deck soon becomes a familiar place to relax and congregate. Located at the front of the ship, the lounge makes for a thrilling place to watch Europe go by. This is also where Royal Crown's restaurant is situated.
Reviews...
I always think that the Hebridean Experience could get no better! But thanks to the crew including the Guides and Officers, I enjoy each one even more!
See more
highest quality service ...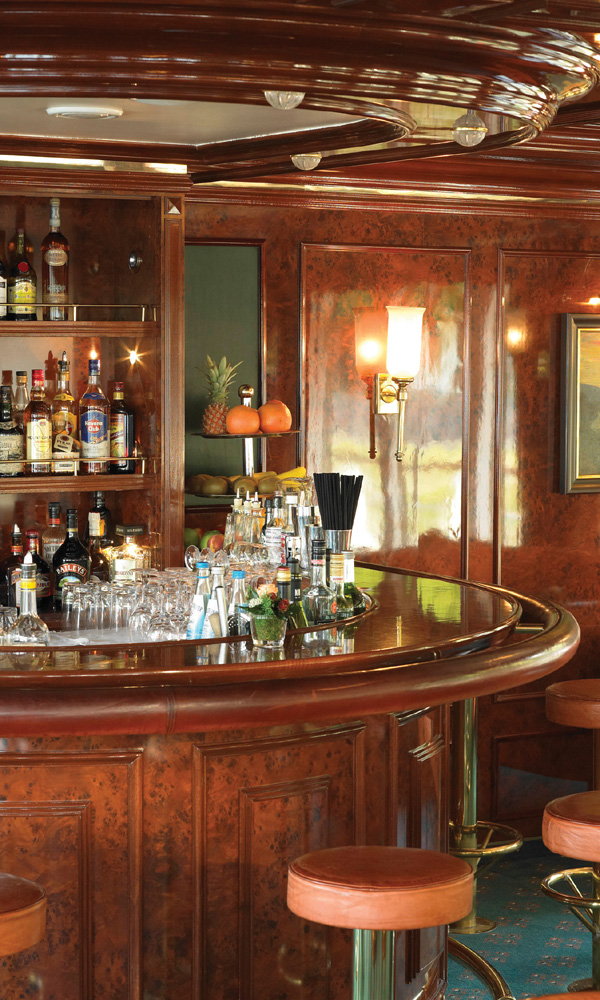 Restaurant and Lounge
In the Royal Crown's restaurant, guests congregate each evening for delicious meals at tables of four or eight. Every dinner is a four-course meal, served banquet style. Each one is an event to look forward to, and the final night of each voyage is extra-special. The Gala Evening takes inspiration from Scotland with its traditional Address to a Haggis, a magnificent sight for all!
The lounge, with its comfortable sofas and genial seating areas, is the social hub of the ship where guests enjoy a glass of Champagne and mingle before dinner, as Hebridean's musician gently plays the baby grand piano.

welcoming one and all ...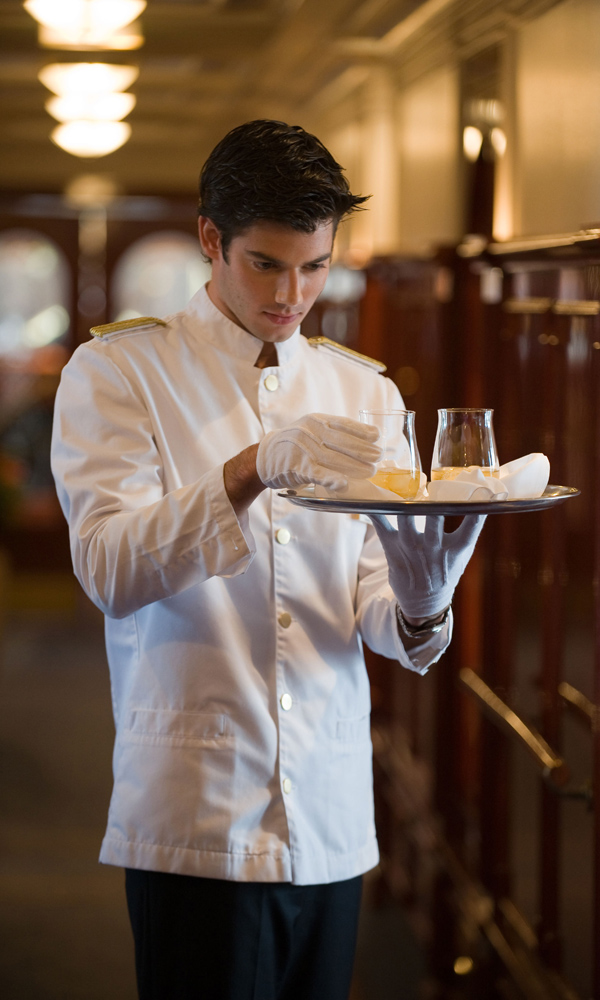 No detail overlooked
In addition to the restaurant and lounge, the Panorama Deck also holds the ship's library, where guests are welcome to relax and peruse a range of informative books. This deck also hosts the reception and concierge service areas, where guests can find further assistance and advice whenever they need it.
The crew on Royal Crown strive to offer the finest luxury river cruises in Europe. Welcoming guests on board and ensuring each one has a special holiday. A Chief Purser from Hebridean Princess accompanies each Royal Crown trip, overseeing everything to ensure the highest levels of service at all times. Nothing is too much trouble and no detail is overlooked.

Explore more decks and cabins below…