Take a Cruise on Royal Crown
An all-inclusive European river cruise on board Royal Crown will transport you in style through some of the continent's most breathtaking scenery at a relaxed pace. Travelling with us, Hebridean style, means you will discover very special destinations with a maximum of just 70 guests on board. Offering a friendly, house party atmosphere that's unfussy and unpretentious, guests receive superb service from a crew who genuinely care. Guests regularly return to enjoy the voyages time after time on this elegant ship.

Book Now

Request a call back

Enjoy the voyage
Take advantage of the wonderful views in the Panoramic Lounge, with its comfortable seating. This is where guests mingle before dining in the ship's restaurant. Of course, should anyone want some time alone, there are plenty of areas to explore. From the Library to the Sun Deck's teak steamers, there's something for all tastes. And everyone can stay connected with complimentary Wi-Fi throughout the ship.
Reviews...
All the crew are polite, friendly and very professional and exude an atmosphere of genuine warmth and care making everyone feel special.
See more
hand-picked perfection ...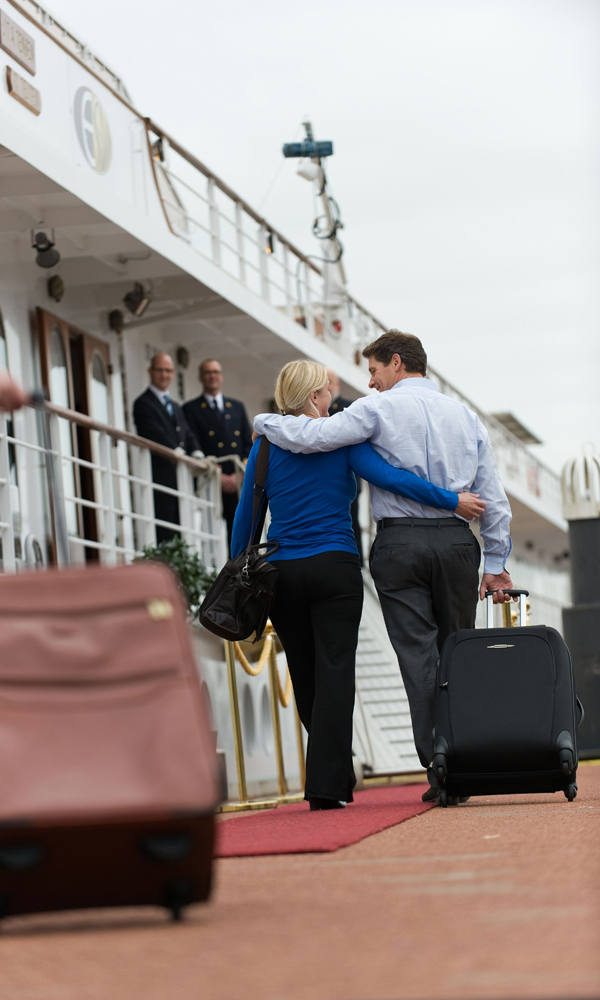 Royal Crown Crew
Meticulous attention to detail is made possible by our Hebridean Team, whose aim is to ensure your cruise is as individual as possible. With a Hebridean Host on board to oversee the delivery of excellent service, everyone can be assured of a memorable cruise that will be talked about for many years. Accompanied by a cruise director and tour manager, the needs of every guest are taken care of, day and night.
The friendly and welcoming Royal Crown crew provide superb service and genuinely care. They will quickly learn the preferences of everyone on board and ensure everything is running smoothly. To maximise guests enjoyment, local guides and specially selected guest speakers provide insight and captivating background into the fascinating ports of call and surrounding areas.

carefree holidays ...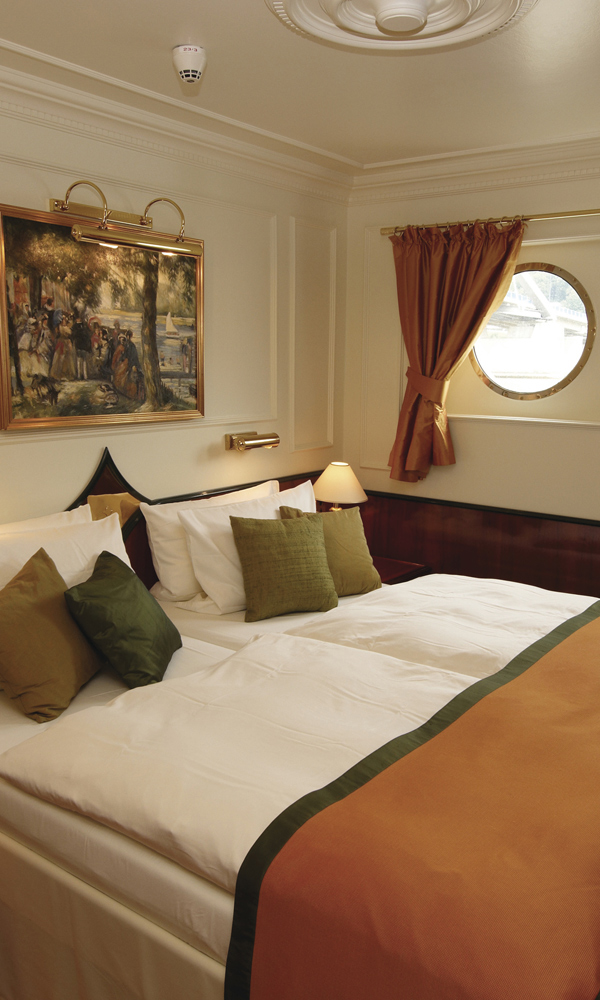 All-inclusive dining
Hebridean European river cruises are all-inclusive. This is a Hebridean pledge to ensure that everyone has a carefree holiday both onboard and ashore.
As part of our all-inclusive cruises, meals and snacks on board and ashore are included, as shown in the itineraries. Selected wines of the day, served at the table to complement your meal, plus all other house wines and spirits, including Champagne by the glass (shipped directly from Hebridean Princess!), beers, soft drinks and tea, coffee and other hot drinks. Hand-picked whiskies, also shipped from Hebridean Princess, including our own blend and single malts.
Scroll down to see everything that's included on a European river cruise on board Royal Crown.


Everything you need on an all-inclusive Royal Crown cruise
Here's what's included in our all-inclusive cruises
Flights
Accompanied flights from London Heathrow and return, together with assistance and pre-flight refreshments at the outbound departure terminal. Also included are overseas transfers to and from Royal Crown.
Rail (on specified cruises)
Accompanied rail travel from London St Pancras and return, together with assistance at check-in and snacks on the train. Overseas transfers to and from the vessel are also included.
Food and drink
All meals and snacks on board and ashore as shown in the itineraries. House wines, whiskies and spirits, beers, soft drinks, tea, coffee and hot drinks.
Shore visits
Entrance fees and transport to and from shore visit destinations, as shown in our itineraries.
Gratuities
All gratuities are included in your cruise fare both on board and ashore.
Guest speakers
Renowned guest speakers accompany each European river cruise. Passionate about their subject, these captivating orators bring each itinerary to life.
Book today
Sail the rivers of Europe
Enjoy some time to relax and absorb the ever-changing scenery on a selection of European river cruises. Discover the range of itineraries and book today.