Guest Speakers
Special Guest Speakers on Hebridean Princess
Selected cruises welcome specially chosen expert speakers. They bring Scotland's history and culture to life with passion and in-depth knowledge.
Experience the rich history, culture and taste of Scotland with expert cruise speakers who can bring this beautiful country to life. On selected cruises, Hebridean Princess welcomes guest speakers, hand-picked for their in-depth knowledge, who love nothing more than sharing their passion for Scotland. The enrichment of discovery and thrill of knowledge put these cruises in a category of their own.
Our Guest Speakers: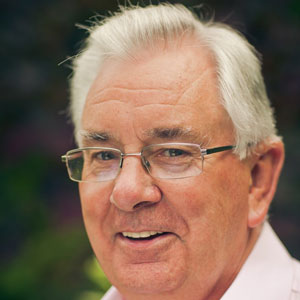 Guest Speaker: Sandy Primrose
Treasures of the Celtic Sea and Jurassic Coast
Oban to Portland, Tuesday 5th to Thursday 14th July 2022
9 nights including 2 Gala Dinners
Sandy trained as a microbiologist. After spending 10 years in academia, he moved to industry where he worked in the pharmaceutical, diagnostic and food sectors. He has worked with various government departments on topics such as the safety of GM crops and the detection of food fraud. His real passion is plants and gardening and his cruise lectures focus on the plants, the gardens and the food of the regions through which we travel, often with a historical focus.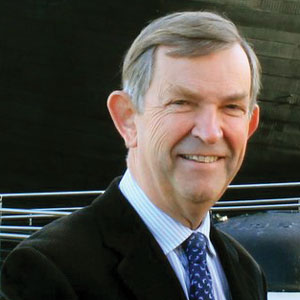 Guest Speaker:
Rear Admiral John Lippiett CB CBE DL
The River Thames to the Normandy Beaches
London to Portland, Sunday 31st July to Tuesday 9th August 2022
9 nights including 2 Gala Dinners
John Lippiett had a 36 year career in the Royal Navy which included command of 3 ships at different seniorities, a frigate squadron, and the School of Maritime Warfare, and culminating in three appointments at flag rank. He took early retirement in 2003 and became Chief Executive of the Mary Rose Trust. John lectures extensively on the Mary Rose story and more generally about maritime history.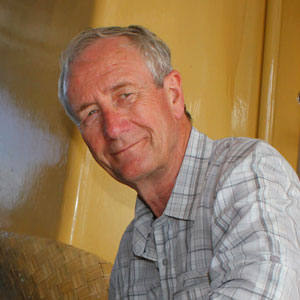 Guest Speaker: Alex Leger
Celtic Panorama
Cardiff to Oban, Tuesday 16th to Thursday 25th August 2022
9 nights including 2 Gala Dinners
Alex Leger is a television producer, director and cameraman. For 36 years he worked for the BBC as a film maker producing Blue Peter and other programmes. He has survived sandstorms, landmines, erupting volcanoes, food poisoning, difficult presenters and flying bullets to make over 600 films across five continents. Devon born, Alex studied industrial engineering and management sciences at Loughborough University before joining the BBC in 1973 as a junior management consultant. Alex started public speaking in 2012 and speaking engagements include national conferences, literary festivals, cruise ships and local groups.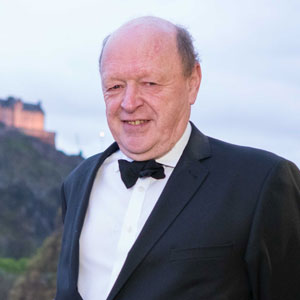 Guest Speaker: Sir Maxwell Macleod
Islands of Contrast
Oban to Oban, Tuesday 20th to Tuesday 27th September 2022
7 nights including 2 Gala Dinners
Sir Maxwell Macleod was a teacher and educational audiologist before he returned to the family home at Fuinary in Morvern and pursued a number of jobs including writing for over ten news papers, running expeditions throughout the Hebrides, starting an energy advisory business and lecturing in Japan and the USA.
He has circled the world twice and has a particular interest in the Middle East. Maxwell's hobby is long distance sea rowing and he rowed from Skye to Iona, reporting on the socio-economics of the different islands for a number of papers.
Guest Speaker: Sarah Deere-Jones LRAM LGSM ARAM
Call of the Clyde
Oban to Greenock, Tuesday 25th October to Tuesday 1st November 2022
7 nights including 2 Gala Dinners
Sarah is a graduate and prize-winner from the Royal Academy of Music who performs and lectures regularly on the history of the harp around the world. Born in Dorset, she has spent family holidays in north western Scotland since the 1960s and now lives part-time on Loch Duich. Despite her initial classical training Sarah has always loved traditional music, and performed, written and arranged music and songs for the smaller Celtic harp. Her lectures include live music demonstrations on both modern Celtic harps and the medieval wire-string harp or 'Clarsach'.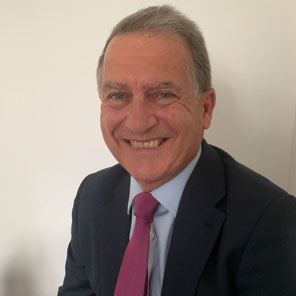 Guest Speaker Garry Richardson
Inlets and Islands of Argyll
Greenock to Oban
Tuesday 21st to Tuesday 28th March 2023
7 nights including 2 Gala Dinners
Garry Richardson has worked for the BBC for 48 years and is one of the longest serving broadcasters. He has presented on Radio 4's Today programme since 1981. Garry has a fund of amusing stories about his life in broadcasting. They include working alongside Richard Burton, how Arthur Lowe, Captain Mainwaring, gave him a good telling off before a recording of Dad's Army, what happened on a filming assignment at Buckingham Palace, and how he came to sing with a close friend of Frank Sinatra's. Garry's anecdotes are sure to give you a smile.
Guest Speaker Kenneth Steven
Easter Explorer
Oban to Oban
Tuesday 4th to Tuesday 11th April 2023
7 nights including 2 Gala Dinners
Kenneth Steven is a Scot who grew up in Perthshire and spent every summer holiday in the Hebrides. He now has the privilege of living on the Isle of Seil, south of Oban, with his partner Kristina. Kenneth has a passion for wild places and their stories: he is best-known as a poet, but he is also a novelist and a children's author too. At the heart of the Hebrides, for him has always been the island of Iona, about which he has written a number of books. Kristina and he now lead annual Celtic Christian retreats on Iona every autumn.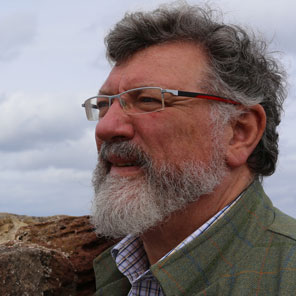 Guest Speaker David Mitchell
Glorious Gardens of the West Coast
Oban to Oban
Tuesday 9th to Tuesday 16th May 2023
7 nights including 2 Gala Dinners
David has over 40 years of horticultural experience, which began at Threave and Inverewe, before he progressed to become a Curator at the Royal Botanic Garden Edinburgh eventually retiring in 2014. Now Vice Chair of the National Trust for Scotland he is also a past Chair of Scotland's Garden Scheme. Passionate about plants, gardens and biodiversity; he aims to inspire 'a sense of wonder for the land and its future' in all generations. An experienced expedition speaker he has travelled the world. A practised radio and television broadcaster he has worked for the BBC, STV and Channel Four and more recently with Scots Radio developing podcasts.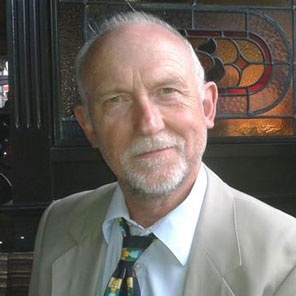 Guest Speaker Andy Bunten
Western Isles Wildlife
Oban to Oban
Tuesday 23rd to Tuesday 30th May 2023
7 nights including 2 Gala Dinners
Andy has been an obsessive wildlife enthusiast ever since he can remember. Educated at Cambridge, Newcastle and Imperial College, he then embarked on a career in nature conservation. He has worked for local government, wildlife trusts, and, for 26 years, the RSPB. Andy has cruised and lectured extensively, is an enthusiastic traveller and has led wildlife groups to numerous places around the world.
Guest Speaker Amelia Dalton
St Kilda and Scotland's Remote Archipelagos
Oban to Oban
Tuesday 6th to Tuesday 13th June 2023
7 nights including 2 Gala Dinners
Amelia Dalton is an author and one of travel's aficionados. Her best-selling book Mistress and Commander, is a lively account of the pitfalls and triumphs of an English, middle class girl amongst the colourful, chauvinistic fishing communities of the Hebrides. She has spoken at Literary Festivals from Scotland to Cornwall, appeared on Saturday Live, BBC World Service and Radio Scotland. In addition to writing, she uses her hard-won marine skills creating specialist expeditions world-wide for charities such as Durrell Conservation Trust and is also a keen naturalist.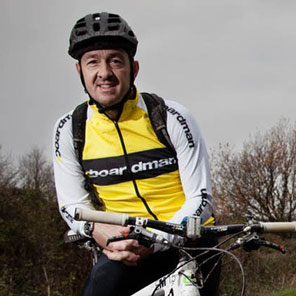 Accompanied by Olympic Cyclist Chris Boardman
Cycling over The Minch
Oban to Oban
Tuesday 20th to Tuesday 27th June 2023
7 nights including 2 Gala Dinners
Chris Boardman took Britain's opening Gold medal at the 1992 Barcelona Olympics, Britain's first cycling gold in 72 years. He then went on to lead the R&D team for GB Cycling in the run up to Beijing, where they became the most successful British sporting team of all time. Between Barcelona and Beijing, Chris won three stages of the Tour de France, set numerous world records (several of which still stand) and became arguably Britain's most successful cyclist to date.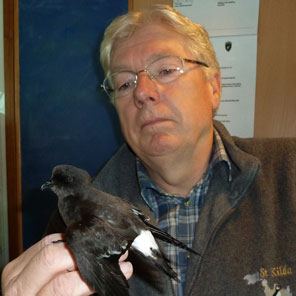 Guest Speaker John Love
St Kilda and Wester Ross
Oban to Oban
Tuesday 27th June to Tuesday 4th July 2023
7 nights including 2 Gala Dinners
Born and raised in Inverness, John studied zoology at Aberdeen University before moving to the Isle of Rum to manage Phase 1 of a Project to reintroduce the white-tailed sea eagle to Scotland. During his 10 years living there he also guided on a small charter vessel round the Hebrides out of Oban. He has been visiting islands round the Hebrides surveying seabird colonies for many years. So islands and seabirds are obvious passions, along with interests in photography, drawing, archaeology and Highland history, traditional music and lighthouses.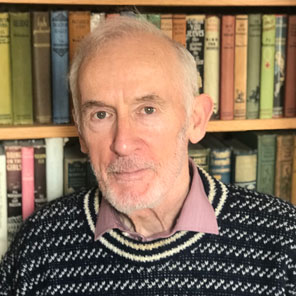 Guest Speaker Roger Knight
Following the Fleet
Oban to Inverness
Tuesday 18th to Wednesday 26th July 2023
8 nights including 2 Gala Dinners
Roger Knight had a twenty-seven year career at the National Maritime Museum, Greenwich. He then taught in the Greenwich Maritime Institute, University of Greenwich as a Visiting Professor and is now a Senior Research Fellow at the Institute of Historical Research, University of London. He published a prize-winning biography of Nelson and led research projects into the Napoleonic Navy. His latest book, published in the summer of 2022, is on the British convoy system in the war against Napoleon.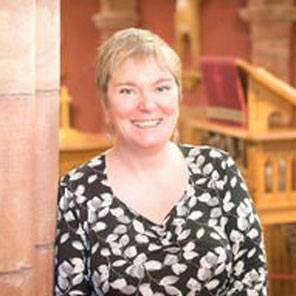 Guest Speaker Professor Donna Heddle
Island Kingdoms of the Vikings
Inverness to Oban
Thursday 31st August to Friday 8th September 2023
8 nights including 2 Gala Dinners
Donna is Director of the interdisciplinary Institute for Northern Studies and Head of Cultural Heritage at the University of the Highlands and Islands. Her research interests are Scottish and Northern Isles cultural history, small island studies, language and literature, and Old Norse. She has published widely in these areas and is currently leading several national and international research projects involving Northern Studies. Donna was awarded a Personal Chair by UHI in June 2013.
Guest Speaker Dr Janet Brennan
Historic Houses & Castles of the Clyde
Greenock to Greenock
Tuesday 31st October to Tuesday 7th November 2023
7 nights including 2 Gala Dinners
Dr Janet Brennan lives in a 16th century Scottish tower House in Galloway, Barholm Castle, which she and her husband restored from a ruin in 2005. They have since turned their energy to the grounds, where they have created a series of varied gardens, which are open daily for Scotland's Gardens charity. Janet is the author of two books on Scottish built heritage. She is a member of the Board of Historic Environment Scotland and the Chair of the Galloway Members' Group of the National Trust for Scotland.
Enriching guest speakers accompany selected cruises to help you get the most out of your voyage
Our guest speaker and themed cruises always prove extremely popular. To avoid disappointment, book an expert cruise on Hebridean Princess today.