Cruise Dining in Luxury on Hebridean Princess
A luxury Hebridean island cruise means the highest quality of fine dining. Guests on board Hebridean Princess experience the best local cuisines. It's all expertly prepared on the ship by dedicated and creative chefs who also understand how to make the most of in-season Scottish ingredients. Produce comes from local suppliers who know that the ship's high standards mean only the best will do. Every dish is paired with the finest wine from the ship's premium wine library. Every single mouthful is a delight. So, discover cruise dining at its finest onboard Hebridean Princess.
Book Now

Request a call back

All-inclusive cruises from Scotland
The cruise fare includes all meals, snacks and picnics. Our chefs are happy to cater for guests who have any special dietary requirements or allergies with advance notice.
Dining is a major element of every cruise, with sumptuous food, exquisite wine and excellent company. Book a luxury cruise with us and enjoy the best cuisine prepared using seasonal local produce.
Reviews...
The staff on board the Royal Crown made the cruise. Evening entertainment was very good, David and his team did a great job. The music recitals were excellent both on board and ashore.
See more
cruise ship restaurant ...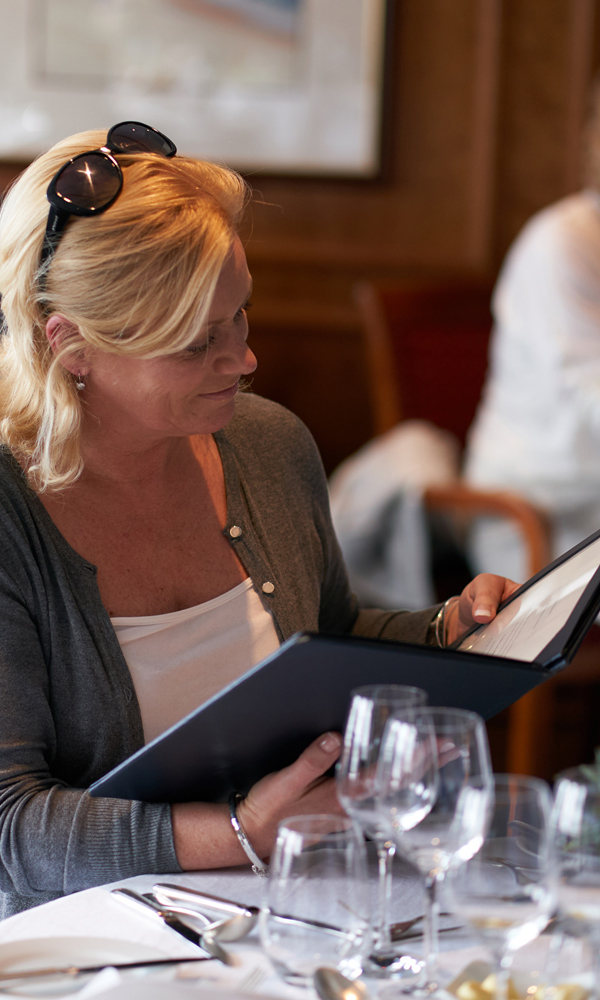 The Columba Restaurant
Guests will dine in the elegant Columba Restaurant for breakfast, lunch and dinner. The large picture windows allow guests to appreciate the awe-inspiring scenery as they dine. Guests can choose to dine on their own, with a companion, or on a larger table hosted by one of the ship's officers. This is ideal for solo travellers and a great way to meet other guests.
Dinner is sometimes at anchor. Breakfast and lunch are often taken whilst heading to the next beautiful destination. Wherever Hebridean Princess is, food is always enjoyed alongside breathtaking landscapes.

onboard dining ...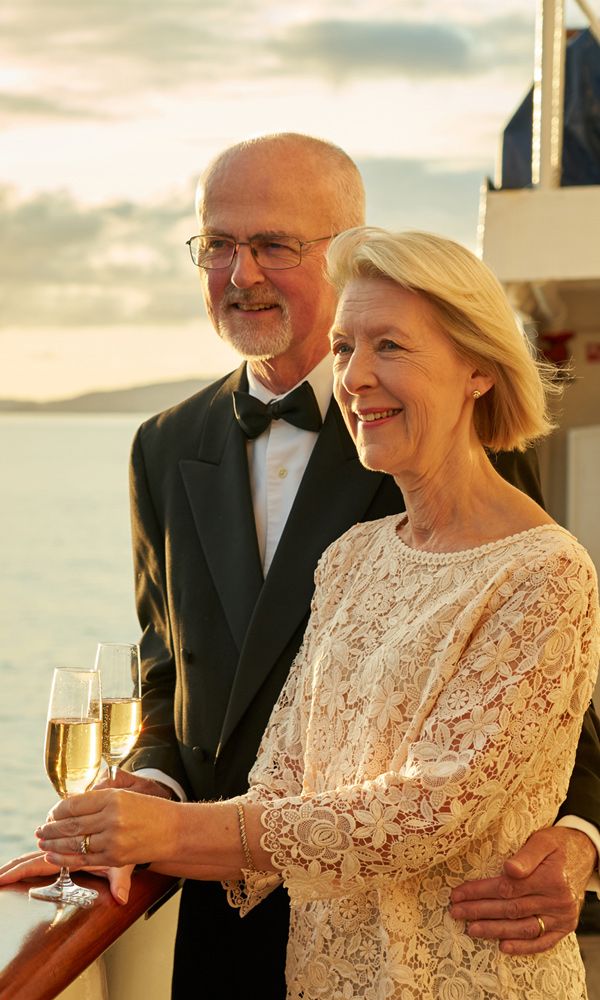 Eating indoors and al fresco
On occasion, lunch may be served al fresco on the Skye Deck and, on certain cruises, chef may take his skills ashore and produce a legendary Hebridean picnic – an extraordinary contrast to the rugged scenery in which it will be served.
After an energetic walk ashore, the comfort and homeliness of Hebridean Princess welcomes you back as though to your own home. The Tiree Lounge on the Promenade Deck offers a place to relax and mingle with others Fifty like-minded guests mix in a convivial atmosphere and create a house party mood.



The finest cruise dining
Grand Gala Dinners
Regular gastronomic Gala Dinners are sparkling occasions on Hebridean Princess. From the grand cocktail reception in the Tiree Lounge to a splendid gourmet dinner in the Columba Restaurant, these are evenings to look forward to. Indeed, no cruise would be complete without a traditional recital of Robert Burns' Address to a Haggis!
Dining on board Hebridean Princess is a gastronomic experience which guests relish. This is cruise dining at the highest level – a floating restaurant with the finest food, grandest views and best company. Book your next luxury cruise around Scotland to experience the best in hospitality and dining with Hebridean Island Cruises.