The Boat Deck
The Boat Deck on Hebridean Princess is where the best views of Scotland can be enjoyed. Out here in the fresh air, get close to nature or savour a glass of whisky whilst absorbing the ever-changing panorama. Rugged coastlines and dramatic landscapes combine to create a dramatic backdrop to our luxury Scottish island cruises.
Book Now
Explore the Boat Deck
Use your cursor to move over the deck. Be sure to explore the rest of Hebridean Princess to get a feel for the ship, and discover all the wonderful opportunities available to guests on board this small cruise ship.

Request a call back

Making the most of Scotland's landscape
Sitting on the Boat Deck offers an opportunity for quiet contemplation and admiration of the natural world. Whether at full speed to the next destination or anchored off a beautiful island, the deck is a popular meeting place for guests to enjoy a drink and catch-up.
Reviews...
I enjoyed the most amazing holiday on the Royal Crown. The staff and amenities were excellent. I shall never forget my trip, thank you.
See more
marine conservation ...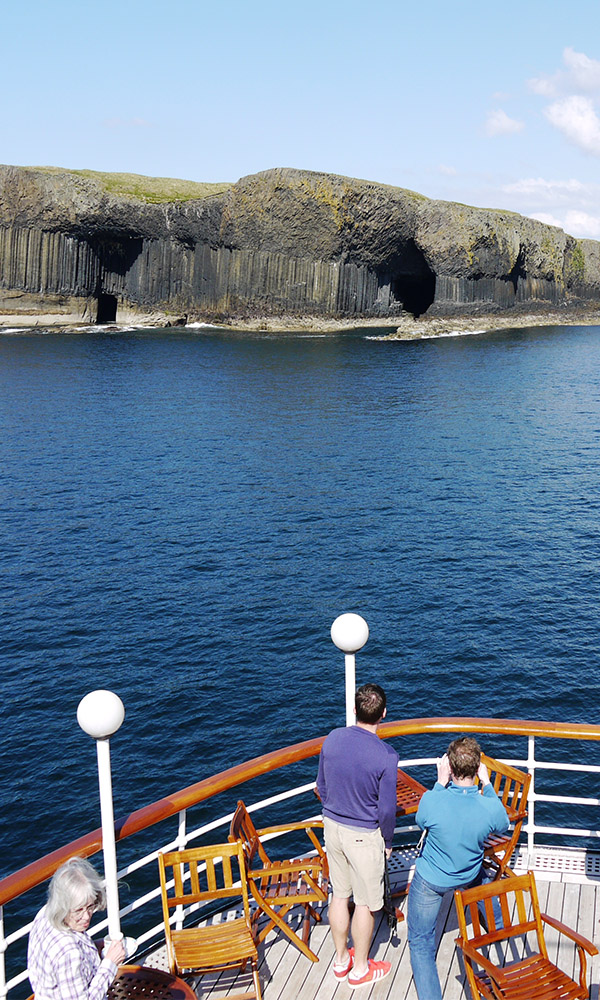 Scotland's wildlife
While relaxing on the Boat Deck, look out for wildlife around Scotland's coast. Ranging from beautiful eagles and ospreys to majestic deer and sunbathing seals. There's always something to see!
Ensuring the continued safety and success of wildlife in Scotland is important to Hebridean Island Cruises. That's why since 2012, we have been working to raise funds for UK marine conservation charity, Sea-Changers. To date, Hebridean Princess guests have donated over £30,000. We have also agreed to match fund every donation made by guests, effectively doubling the contributions. 100% of funds raised by Hebridean Island Cruises will continue to support marine conservation projects. Sea-Changers has been able to award more marine conservation grants across the UK, which over the years have enabled a vast range of vital marine conservation activity. Much of this takes place in and around the Scottish Hebrides. For more information visit the Sea-Changers website.

the natural world ...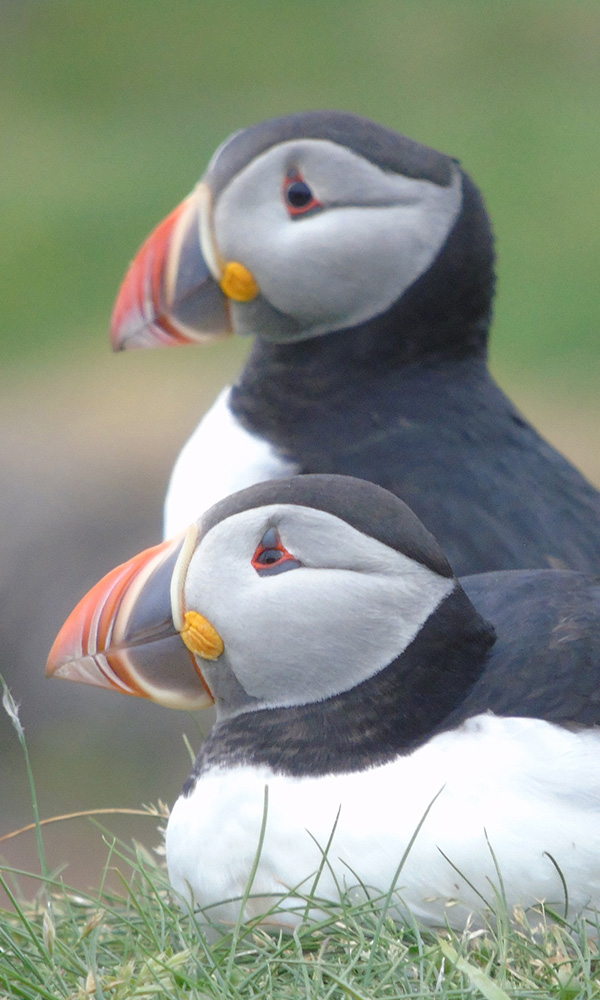 Wildlife guides
For those bewitched by nature, our themed wildlife itineraries are a magical experience. The Hebrides' untouched natural landscapes are home to some of the finest wildlife in the world. The islands are also a popular bird watching destination, as well as the prefect place for marine wildlife spotting. There are a limited number of binoculars on board for loan, but guests may wish to bring their own.
Selected Hebridean Princess cruises offer guest speakers to inform guests, helping to bring the itinerary to life. Our on board speakers are chosen because they are among the best authorities in their field, enriching voyages with insider knowledge.
Explore more decks and cabins below…