Highland Waterways Discovery
Inverness to Kyle of Lochash
Monday 8th May to Monday 15th May 2023
From £3,990 per person
7 nights including
2 Gala Dinners
A seven night leisurely voyage of the endlessly beautiful Caledonian Canal, hidden sea lochs and islands of Scotland's western shore.
This seven night cruise, through the very heart of the Scottish Highlands, introduces the interested traveller to the intricate and endlessly fascinating inland waters of the Caledonian Canal, the glistening waters of Loch Linnhe, the Sound of Mull, the Sound of Sleat and finally, Kyle Rhea.
This cruise will appeal to those seeking great natural beauty, excellent cuisine and warm and friendly service from a dedicated crew. At all ports of call there is something to interest and fascinate, but there will always be an opportunity to perhaps read a book, or sip a glass of wine as the glories of the landscape slip by.
Book this cruise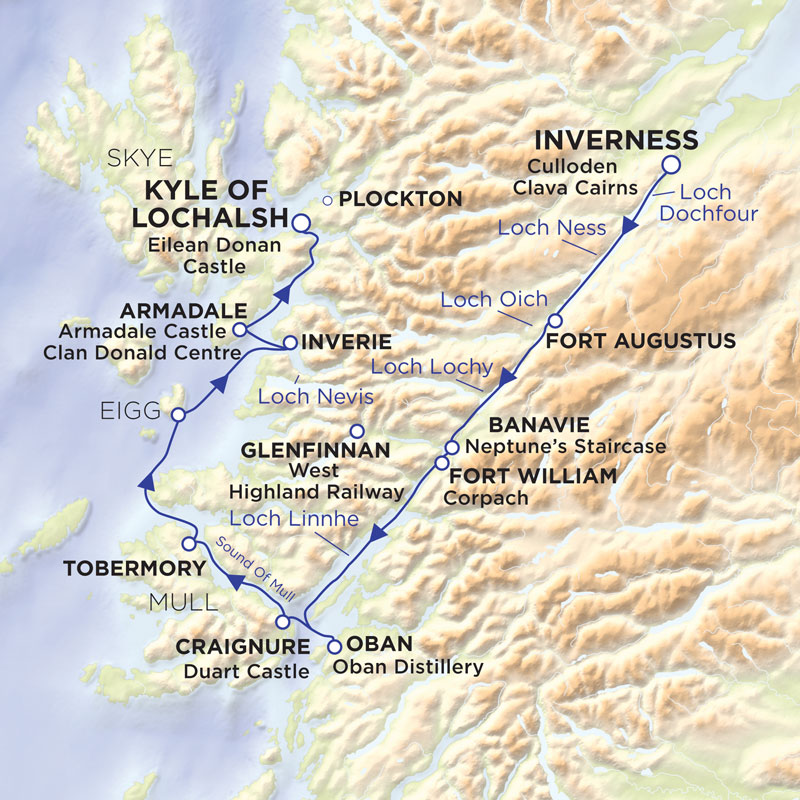 Itinerary
Decks & Cabins
Contact Us
See our itinerary below...
Below you can explore the itinerary for this cruise. Click on the arrows to see more information on each days itinerary. Simply click the 'Book this Cruise' button to get booking and embark on an exciting journey with us…
Our decks and Cabins
Below you can see our decks and what cabins are on each of them. If you click the arrow you can see further information on each cabin and what it has to offer. So get exploring and get booking. We look forward to you joining us on board for an experience of a lifetime…
Lord of the Highlands Cabins
Category One Deluxe Cabins
John Buchan Deck and Richard Hannay Deck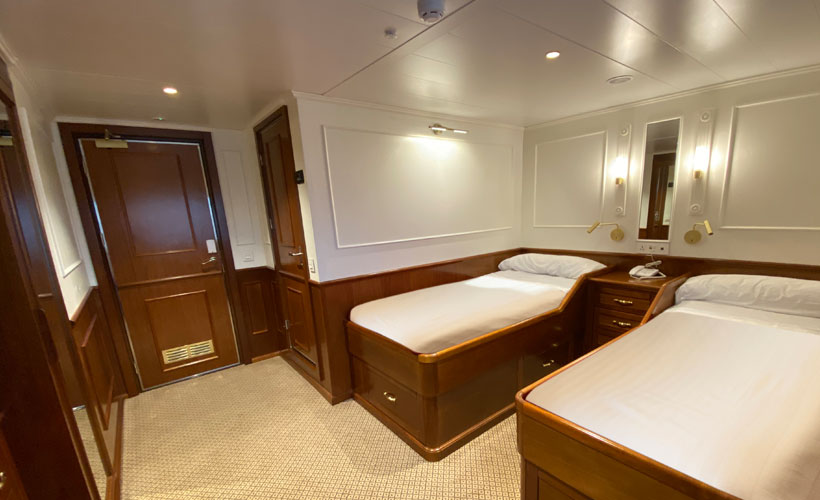 Category One Deluxe Cabins
The 15 deluxe cabins are located on the Richard Hannay and John Buchan Decks. All feature twin beds and large picture windows.
Book this cruise
Category Two Balcony Cabins
John Buchan Deck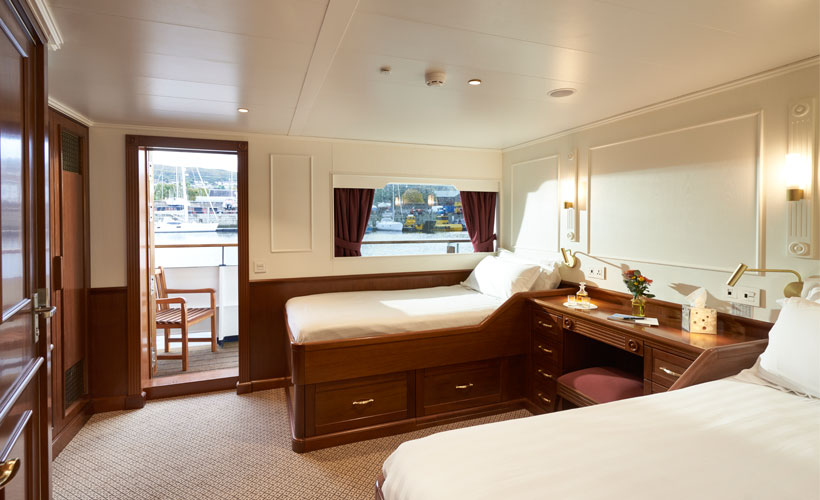 Category Two Balcony Cabins
The 4 balcony cabins are located on the John Buchan Deck and feature twin beds. The balconies afford privacy and are fitted with teak furniture for you to enjoy the magnificent scenery.
Book this cruise
Category Three Suite
John Buchan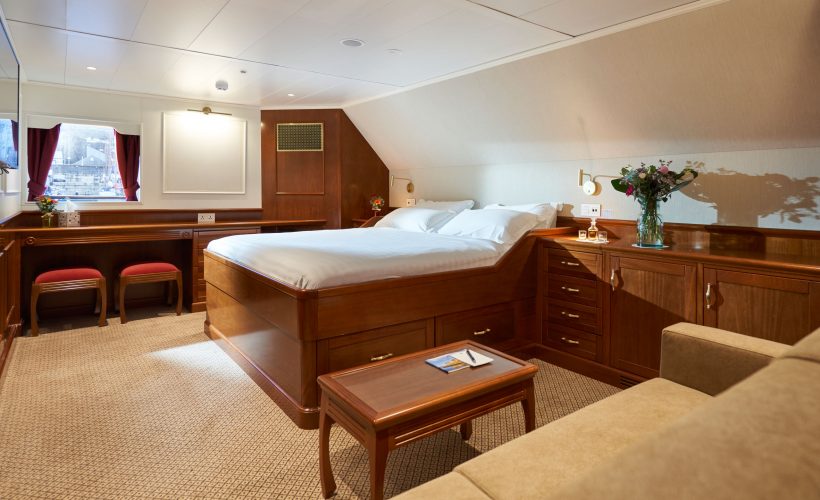 Category Three Suite
The spacious suite is located at the forward end of the John Buchan Deck and features large picture windows both port and starboard affording delightful views. The sitting area is furnished with a comfortable sofa, coffee table and mini bar.
Book this cruise
CONTACT US
Please feel free to get in touch with us if you have any queries regarding our Cruise or booking. We would be delighted to hear from you and help you on your way to enjoying a wonderful cruise with us...