Treasures of the Celtic Sea and Jurassic Coast
Oban to Portland
Tuesday 5th July to Thursday 14th July 2022
From £7,010 per person
9 nights including
2 Gala Dinners
Our eagerly anticipated journey south takes us on a voyage of discovery, allowing us to uncover the heritage of three Celtic nations en route to the magical Isles of Scilly and the architectural and maritime gems of the southern coast of England.
Book this cruise
Itinerary
Decks & Cabins
Contact Us
See our itinerary below...
Below you can explore the itinerary for this cruise. Click on the arrows to see more information on each days itinerary. Simply click the 'Book this Cruise' button to get booking and embark on an exciting journey with us…
Guest Speaker Sandy Primrose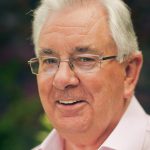 Sandy trained as a microbiologist. After spending 10 years in academia, he moved to industry where he worked in the pharmaceutical, diagnostic and food sectors. He has worked with various government departments on topics such as the safety of GM crops and the detection of food fraud. His real passion is plants and gardening and his cruise lectures focus on the plants, the gardens and the food of the regions through which we travel, often with a historical focus.
Our decks and Cabins
Below you can see our decks and what cabins are on each of them. If you click the arrow you can see further information on each cabin and what it has to offer. So get exploring and get booking. We look forward to you joining us on board for an experience of a lifetime…
CONTACT US
Please feel free to get in touch with us if you have any queries regarding our Cruise or booking. We would be delighted to hear from you and help you on your way to enjoying a wonderful cruise with us...