St Kilda and Wester Ross
Oban to Oban
Tuesday 27th June to Tuesday 4th July 2023
From £6,130 per person
7 nights including
2 Gala Dinners
St Kilda is one of the most inspiring and atmospheric locations that can be visited without leaving the British Isles. Unlock the secrets of this abandoned Hebridean outpost and the remote wilderness of Wester Ross, an Area of Outstanding Natural Beauty.
Book this cruise
Itinerary
Decks & Cabins
Contact Us
See our itinerary below...
Guest Speaker John Love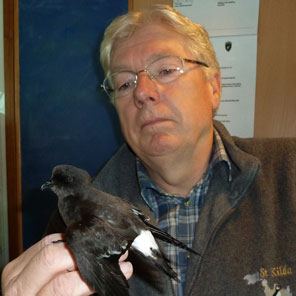 Born and raised in Inverness, John studied zoology at Aberdeen University before moving to the Isle of Rum to manage Phase 1 of a Project to reintroduce the white-tailed sea eagle to Scotland. During his 10 years living there he also guided on a small charter vessel round the Hebrides out of Oban. He has been visiting islands round the Hebrides surveying seabird colonies for many years. So islands and seabirds are obvious passions, along with interests in photography, drawing, archaeology and Highland history, traditional music and lighthouses.
Below you can explore the itinerary for this cruise. Click on the arrows to see more information on each days itinerary. Simply click the 'Book this Cruise' button to get booking and embark on an exciting journey with us…
Our decks and Cabins
Below you can see our decks and what cabins are on each of them. If you click the arrow you can see further information on each cabin and what it has to offer. So get exploring and get booking. We look forward to you joining us on board for an experience of a lifetime…
CONTACT US
Please feel free to get in touch with us if you have any queries regarding our Cruise or booking. We would be delighted to hear from you and help you on your way to enjoying a wonderful cruise with us...