Spring Gardens of Argyll
Greenock to Oban
Tuesday 15th March to Tuesday 22nd March 2022
From £2,870 per person
7 nights including
2 Gala Dinners
As the green buds of spring pierce through the silver veil of winter, we wonder at the new season dawning. Warmed by the North Atlantic Drift, north west Scotland is home to hidden paradise gardens. Varying in size, style and maturity, dating from the 13th to the 20th century, they are spread throughout the mainland of Argyll, and to the islands of Arran and Gigha, often in dramatic scenery.
Book this cruise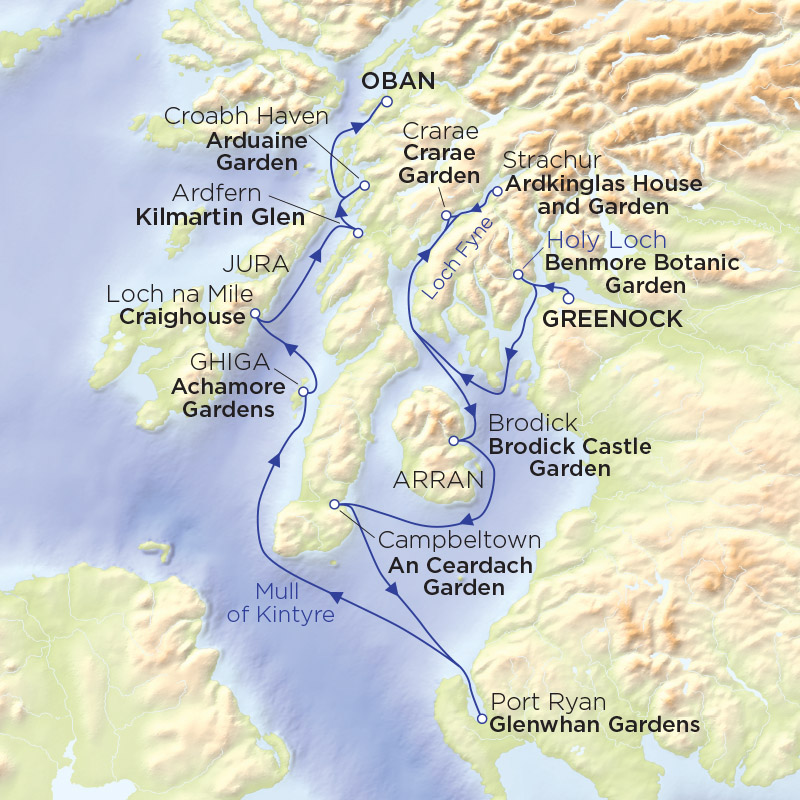 Itinerary
Decks & Cabins
Contact Us
See our itinerary below...
Below you can explore the itinerary for this cruise. Click on the arrows to see more information on each days itinerary. Simply click the 'Book this Cruise' button to get booking and embark on an exciting journey with us…
Our decks and Cabins
Below you can see our decks and what cabins are on each of them. If you click the arrow you can see further information on each cabin and what it has to offer. So get exploring and get booking. We look forward to you joining us on board for an experience of a lifetime…
CONTACT US
Please feel free to get in touch with us if you have any queries regarding our Cruise or booking. We would be delighted to hear from you and help you on your way to enjoying a wonderful cruise with us...