Inlets and Islands of Argyll
Greenock to Oban
Tuesday 21st March to Tuesday 28th March 2023
From £3,230 per person
7 nights including
2 Gala Dinners
Bidding farewell to the islands of the Clyde, we uncover hidden secrets of the unspoilt Kintyre peninsula before rounding the Mull of Kintyre en route to our home port of Oban.
Book this cruise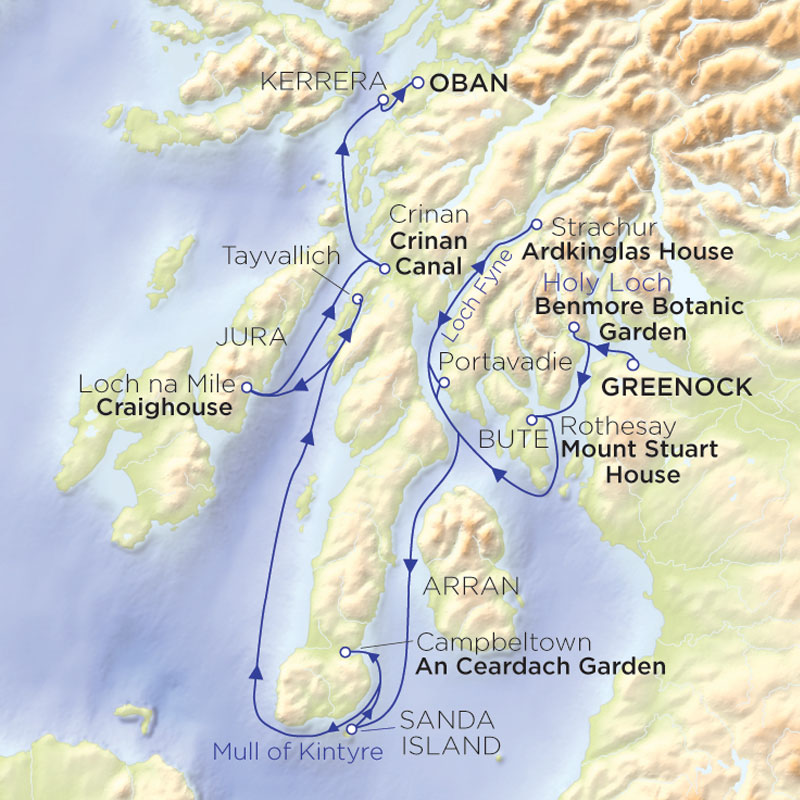 Itinerary
Decks & Cabins
Contact Us
See our itinerary below...
Guest Speaker Garry Richardson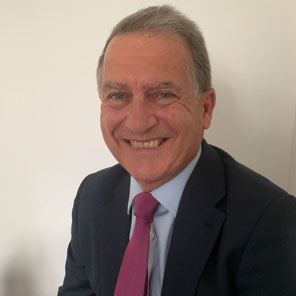 Garry Richardson has worked for the BBC for 48 years and is one of the longest serving broadcasters. He has presented on Radio 4's Today programme since 1981. Garry has a fund of amusing stories about his life in broadcasting. They include working alongside Richard Burton, how Arthur Lowe, Captain Mainwaring, gave him a good telling off before a recording of Dad's Army, what happened on a filming assignment at Buckingham Palace, and how he came to sing with a close friend of Frank Sinatra's. Garry's anecdotes are sure to give you a smile.
Below you can explore the itinerary for this cruise. Click on the arrows to see more information on each days itinerary. Simply click the 'Book this Cruise' button to get booking and embark on an exciting journey with us…
Our decks and Cabins
Below you can see our decks and what cabins are on each of them. If you click the arrow you can see further information on each cabin and what it has to offer. So get exploring and get booking. We look forward to you joining us on board for an experience of a lifetime…
CONTACT US
Please feel free to get in touch with us if you have any queries regarding our Cruise or booking. We would be delighted to hear from you and help you on your way to enjoying a wonderful cruise with us...