Hebridean Odyssey
Oban to Oban
Tuesday 30th May to Tuesday 6th June 2023
From £6,060 per person
7 nights including
2 Gala Dinners
Untouched and utterly remote, boasting awe-inspiring scenery, wildlife and history, the Hebrides are an island paradise off our own shores, still unfamiliar to all but the very few. Reach the unreachable, share Scotland's best-kept secrets in the impeccable style of Hebridean Princess, cruising the jewels of the region she knows best.
Book this cruise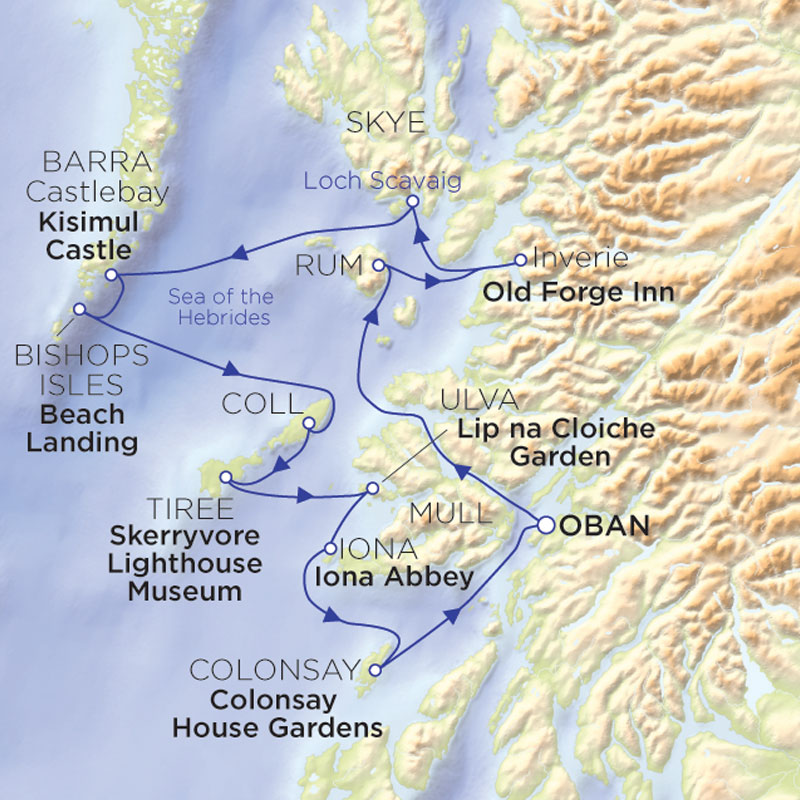 Itinerary
Decks & Cabins
Contact Us
See our itinerary below...
Below you can explore the itinerary for this cruise. Click on the arrows to see more information on each days itinerary. Simply click the 'Book this Cruise' button to get booking and embark on an exciting journey with us…
Our decks and Cabins
Below you can see our decks and what cabins are on each of them. If you click the arrow you can see further information on each cabin and what it has to offer. So get exploring and get booking. We look forward to you joining us on board for an experience of a lifetime…
CONTACT US
Please feel free to get in touch with us if you have any queries regarding our Cruise or booking. We would be delighted to hear from you and help you on your way to enjoying a wonderful cruise with us...