Footloose in Orkney and Shetland
Inverness to Inverness
Saturday 15th June to Monday 24th June 2024
From £7,730 per person
9 nights including
2 Gala Dinners
Take a stunning summer cruise around the beautiful outposts of Orkney and Shetland. Enjoy days filled with wonderful guided walks and an abundance of alternative visits for those who prefer a more relaxed pace, all combined with the elegant ambience of Hebridean Princess.
Book this cruise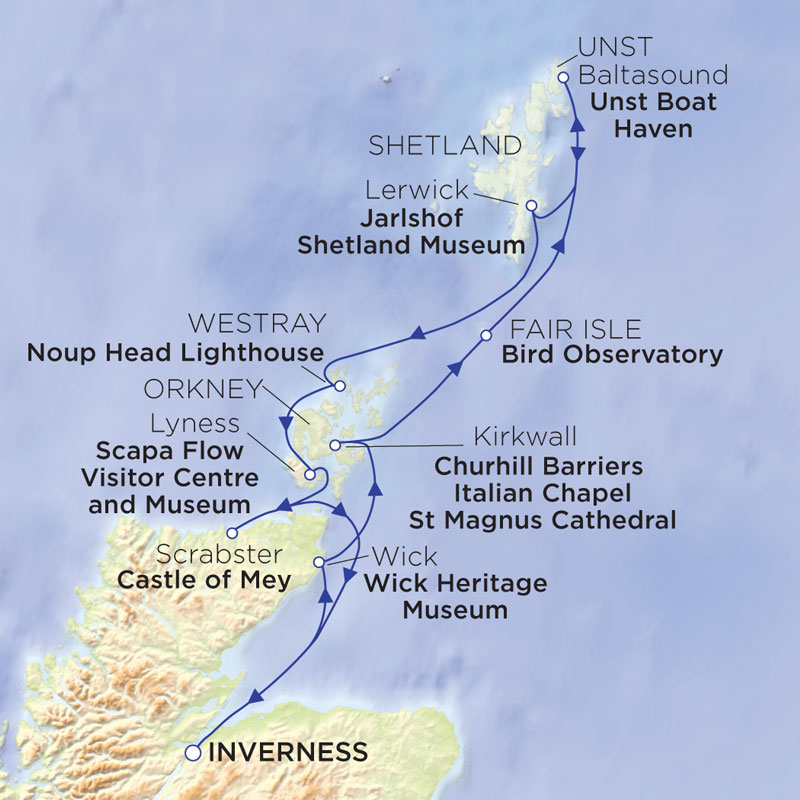 Itinerary
Decks & Cabins
Contact Us
See our itinerary below...
Below you can explore the itinerary for this cruise. Click on the arrows to see more information on each days itinerary. Simply click the 'Book this Cruise' button to get booking and embark on an exciting journey with us…
Our decks and Cabins
Below you can see our decks and what cabins are on each of them. If you click the arrow you can see further information on each cabin and what it has to offer. So get exploring and get booking. We look forward to you joining us on board for an experience of a lifetime…
CONTACT US
Please feel free to get in touch with us if you have any queries regarding our Cruise or booking. We would be delighted to hear from you and help you on your way to enjoying a wonderful cruise with us...