Following the Fleet
Oban to Inverness
Tuesday 18th July to Wednesday 26th July 2023
From £6,210 per person
8 nights including
2 Gala Dinners
Orkney played a pivotal role in both World Wars and poignant reminders of these turbulent periods are etched on the landscape. The main Royal Navy fleet during both wars was based in Scapa Flow and this wonderful voyage to Orcadia explores the naval history of Scotland's far north
Book this cruise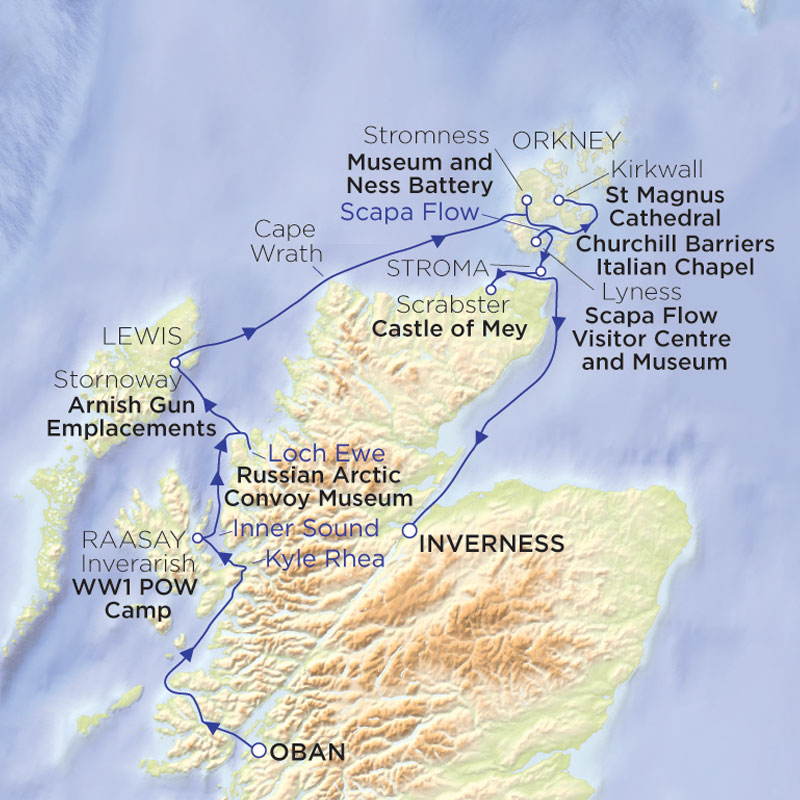 Itinerary
Decks & Cabins
Contact Us
See our itinerary below...
Guest Speaker Roger Knight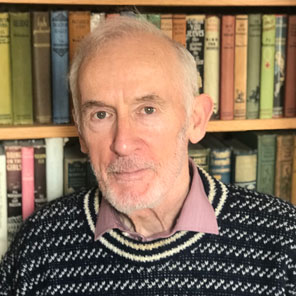 Roger Knight had a twenty-seven year career at the National Maritime Museum, Greenwich. He then taught in the Greenwich Maritime Institute, University of Greenwich as a Visiting Professor and is now a Senior Research Fellow at the Institute of Historical Research, University of London. He published a prize-winning biography of Nelson and led research projects into the Napoleonic Navy. His latest book, published in the summer of 2022, is on the British convoy system in the war against Napoleon.
Below you can explore the itinerary for this cruise. Click on the arrows to see more information on each days itinerary. Simply click the 'Book this Cruise' button to get booking and embark on an exciting journey with us…
Our decks and Cabins
Below you can see our decks and what cabins are on each of them. If you click the arrow you can see further information on each cabin and what it has to offer. So get exploring and get booking. We look forward to you joining us on board for an experience of a lifetime…
CONTACT US
Please feel free to get in touch with us if you have any queries regarding our Cruise or booking. We would be delighted to hear from you and help you on your way to enjoying a wonderful cruise with us...