Cycling over The Minch
Oban to Oban
Tuesday 20th June to Tuesday 27th June 2023
From £6,130 per person
7 nights including
2 Gala Dinners
This cruise includes some of the most remote linear and circular cycle trails in the British Isles. Accompanied by Olympic cyclist, Chris Boardman, and an experienced cycling guide, you do not need to be an expert to enjoy the thrill of riding through the awe-inspiring scenery of the Hebrides, some of which is almost traffic-free! With alternative visits for the non-cyclists, this cruise offers something for everyone.
Book this cruise
Itinerary
Decks & Cabins
Contact Us
See our itinerary below...
Accompanied by Olympic Cyclist Chris Boardman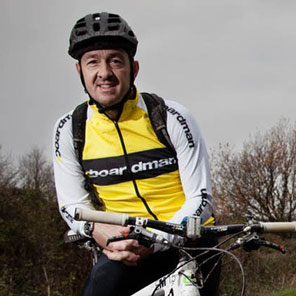 Chris Boardman took Britain's opening Gold medal at the 1992 Barcelona Olympics, Britain's first cycling gold in 72 years. He then went on to lead the R&D team for GB Cycling in the run up to Beijing, where they became the most successful British sporting team of all time. Between Barcelona and Beijing, Chris won three stages of the Tour de France, set numerous world records (several of which still stand) and became arguably Britain's most successful cyclist to date.
Below you can explore the itinerary for this cruise. Click on the arrows to see more information on each days itinerary. Simply click the 'Book this Cruise' button to get booking and embark on an exciting journey with us…
Our decks and Cabins
Below you can see our decks and what cabins are on each of them. If you click the arrow you can see further information on each cabin and what it has to offer. So get exploring and get booking. We look forward to you joining us on board for an experience of a lifetime…
CONTACT US
Please feel free to get in touch with us if you have any queries regarding our Cruise or booking. We would be delighted to hear from you and help you on your way to enjoying a wonderful cruise with us...