Clyde Castles and Homes
Greenock to Greenock
Tuesday 2nd November to Tuesday 9th November 2021
From £2,910 per person
7 nights including
2 Gala Dinners
Scotland is a unique treasury of houses and castles, spanning a long and often turbulent history against haunting landscapes that evoke history and romance. Travel back through time to some of the Clyde's most priceless architectural gems.
Book this cruise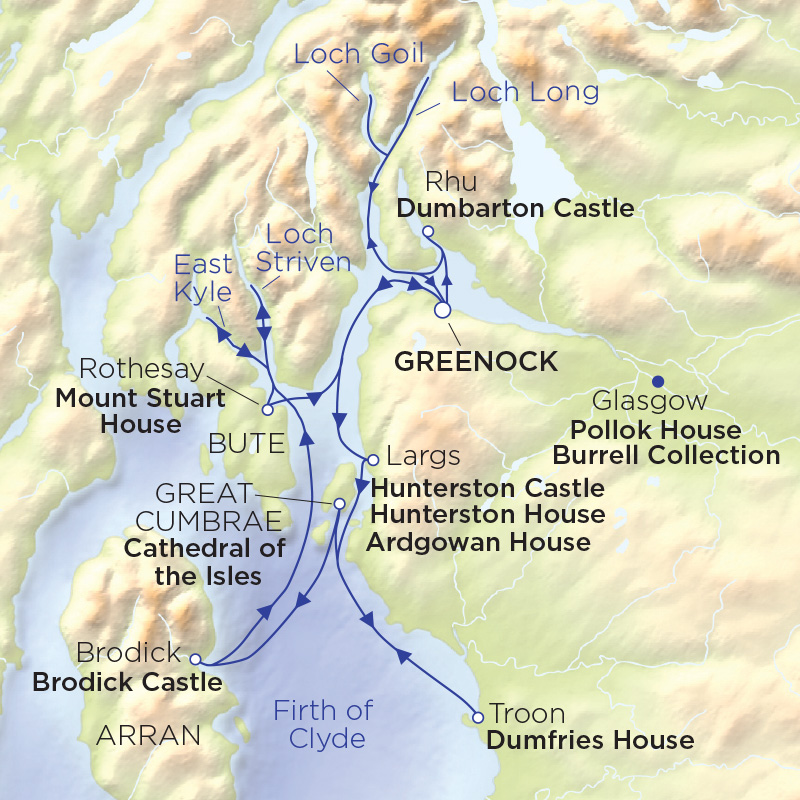 Itinerary
Decks & Cabins
Contact Us
See our itinerary below...
Below you can explore the itinerary for this cruise. Click on the arrows to see more information on each days itinerary. Simply click the 'Book this Cruise' button to get booking and embark on an exciting journey with us…
Guest Speaker – Professor Anne Anderson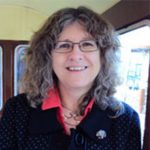 With a degree in archaeology and a PhD in English, Anne was a senior lecturer in Art and Design History at Southampton Solent University for 14 years. She has curated three national exhibitions and her book on The Perseus Series was published to accompany the Edward Burne-Jones exhibition (2018). She has held several prestigious fellowships and is currently a tutor for the V&A Learning Academy. 
Our decks and Cabins
Below you can see our decks and what cabins are on each of them. If you click the arrow you can see further information on each cabin and what it has to offer. So get exploring and get booking. We look forward to you joining us on board for an experience of a lifetime…
CONTACT US
Please feel free to get in touch with us if you have any queries regarding our Cruise or booking. We would be delighted to hear from you and help you on your way to enjoying a wonderful cruise with us...