Celtic Panorama
Cardiff to Oban
Tuesday 16th August to Thursday 25th August 2022
From £6,490 per person
9 nights including
2 Gala Dinners
Leaving Wales in our wake, we set a northerly course and take in wonderful small ports, visiting the Isle of Man and Northern Ireland, before returning to the familiar waters of Scotland's west coast.
Book this cruise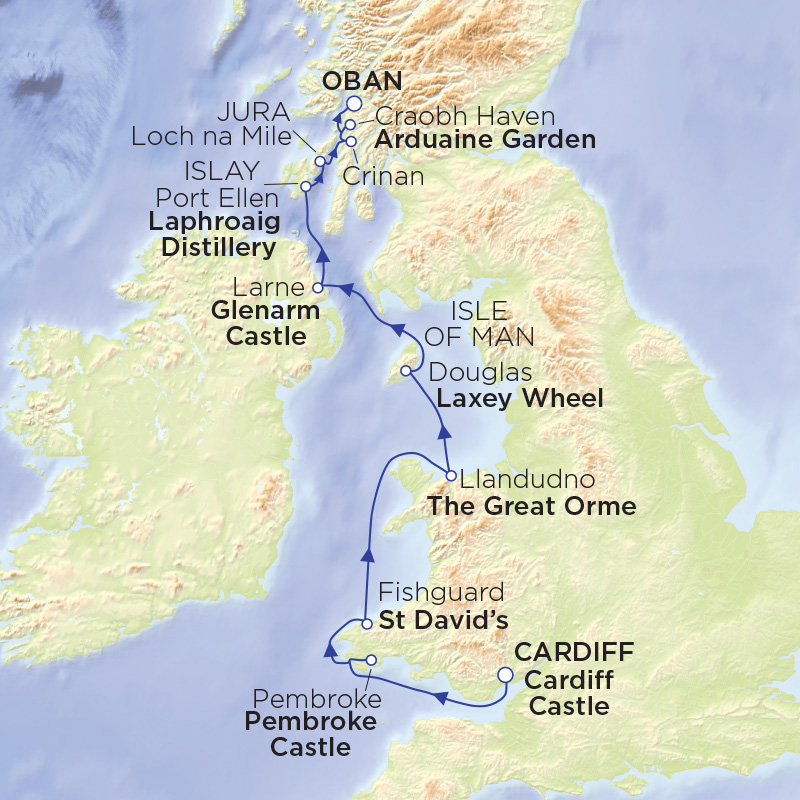 Itinerary
Decks & Cabins
Contact Us
See our itinerary below...
Below you can explore the itinerary for this cruise. Click on the arrows to see more information on each days itinerary. Simply click the 'Book this Cruise' button to get booking and embark on an exciting journey with us…
Guest Speaker Alex Leger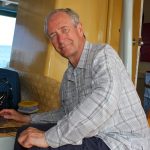 Alex Leger is a television producer, director and cameraman. For 36 years he worked for the BBC as a film maker producing Blue Peter and other programmes. He has survived sandstorms, landmines, erupting volcanoes, food poisoning, difficult presenters and flying bullets to make over 600 films across five continents. Devon born, Alex studied industrial engineering and management sciences at Loughborough University before joining the BBC in 1973 as a junior management consultant. Alex started public speaking in 2012 and speaking engagements include national conferences, literary festivals, cruise ships and local groups.
Our decks and Cabins
Below you can see our decks and what cabins are on each of them. If you click the arrow you can see further information on each cabin and what it has to offer. So get exploring and get booking. We look forward to you joining us on board for an experience of a lifetime…
CONTACT US
Please feel free to get in touch with us if you have any queries regarding our Cruise or booking. We would be delighted to hear from you and help you on your way to enjoying a wonderful cruise with us...