4 November 2021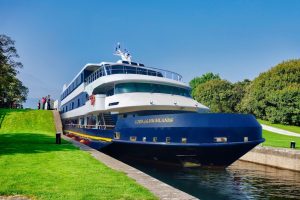 Welcome to the latest addition to Hebridean Island Cruises fleet of beautiful and intimate ships, Lord of the Highlands.
We are delighted to launch the Lord of the Highlands 2022 Cruise Directory, offering a brand-new selection of delightful and enticing itineraries through the Caledonian Canal, the Great Glen and the Highlands and Islands of Scotland.
Carrying just 40 guests in a relaxed house-party atmosphere, Lord of the Highlands will take Hebridean's unique style to the intricate inland waterways of the Caledonian Canal to ensure the peace and tranquillity for which we all crave. Combined with visits on Scotland's western seaboard and the wonderfully diverse Inner Hebridean islands of Mull, Iona, Eigg and Skye, our itineraries present guests with a veritable cornucopia of delights.
Hebridean Island Cruises are for those who love the idea of exploration, hate the concept of cruising on large vessels and long for that elusive, special holiday where the customer really does come first.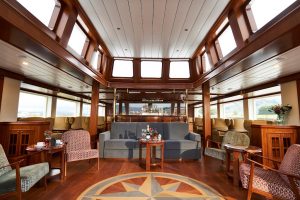 For many people, the elegant style of a cruise on a small luxury ship has a wonderful appeal. Lord of the Highlands is the ideal escape and promises the warmest of welcomes. Our all-inclusive tariff will provide you with peace of mind and our knowledgeable on-board guides will accompany every itinerary to bring each one to life.
>> Download your own personal copy of the brand new Lord of the Highlands Cruise Directory detailing all our our exciting itineraries in 2022
You may also be interested in...