7 December 2022
As another season draws to a close, I should like to take this opportunity to update you with all the latest news from on board and ashore at Hebridean Island Cruises, by enclosing the 40th issue of The Hebridean Times.
We have recently launched the 2023 Cruise Directory for Lord of the Highlands, the latest addition to the Hebridean fleet. Carrying just 38 guests, Lord of the Highlands sets sail in May next year and our newly introduced themed cruises are already proving to be very popular, with the wildlife cruise almost fully booked. Our hand-picked crew will extend the warmest of welcomes and Hebridean's unique relaxed house-party atmosphere ensures that a cruise on Lord of the Highlands provides the ideal escape.

As we look towards next season, our eagerly anticipated cruises on board Hebridean Princess to the Northern Isles of Orkney and Shetland are also in demand. These far flung archipelagos are at the very northern tip of the British Isles and have their own unique character with a distinct Nordic influence which reflects their Viking heritage. Join us on an exciting voyage of discovery in the summer to explore these contrasting kingdoms which abound with historical treasures.
With very best wishes for a wonderful festive period.
Yours sincerely
Ken Charleson
Managing Director
Read the Winter issue of The Hebridean Times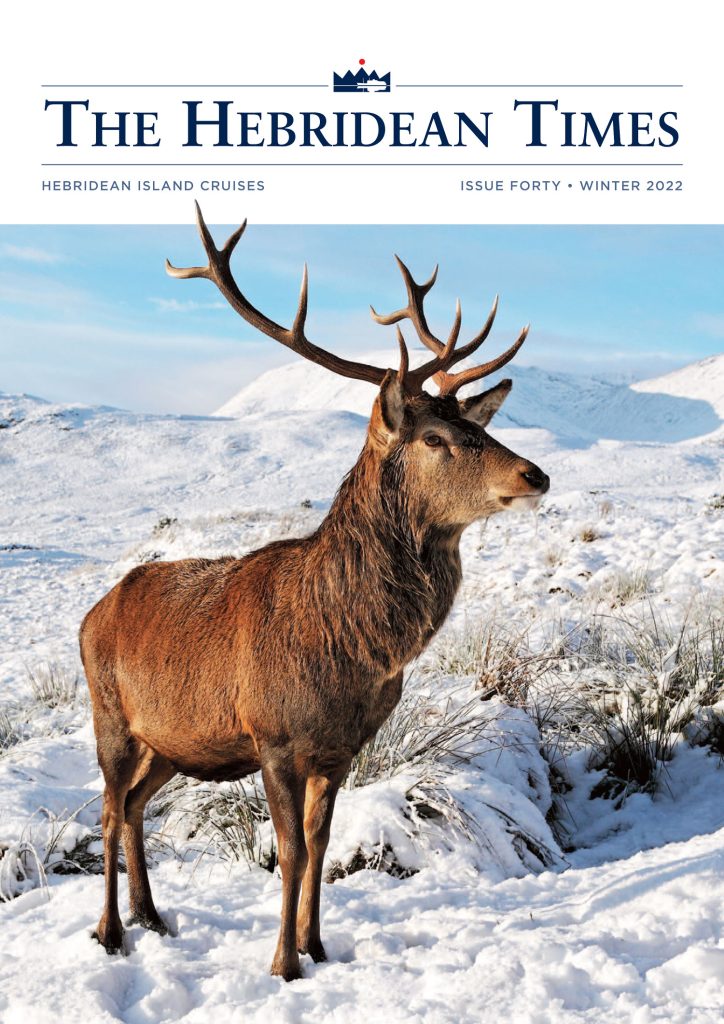 You may also be interested in...