15 August 2022
I am delighted to attach the Summer 2022 Edition of The Hebridean Times, bringing you up to date with all the latest news from on board and ashore at Hebridean Island Cruises. 
Captain Richard Heaton looks back on the season so far in the View from the Bridge feature on page 4 and we are pleased to update you on our charity partnership with Sea Changers on page 15.
In this issue, we look forward to our summer out of area cruises next year, when we will re-discover the far flung islands of Orkney and Shetland. You can read more of what makes these remote archipelagos unique, and the history which has shaped them, on pages 8 and 9.
Our Crew News feature welcomes a new woman at the helm, and you can find out about a surprise celebrity guest who travelled on board in May. News in Brief includes details of how HM The Queen's Platinum Jubilee was celebrated on board Hebridean Princess, in the most westerly location in the British Isles.
We should like to thank guest Amanda Clare for sharing a poem she wrote on her Easter Escape cruise – you can read this on page 14 and tax your grey cells with our Word Wheel Puzzle on the back cover!
I do hope that you enjoy this issue of The Hebridean Times and that we have the opportunity to welcome you on board sooner rather than later.
Read the Summer issue of The Hebridean Times here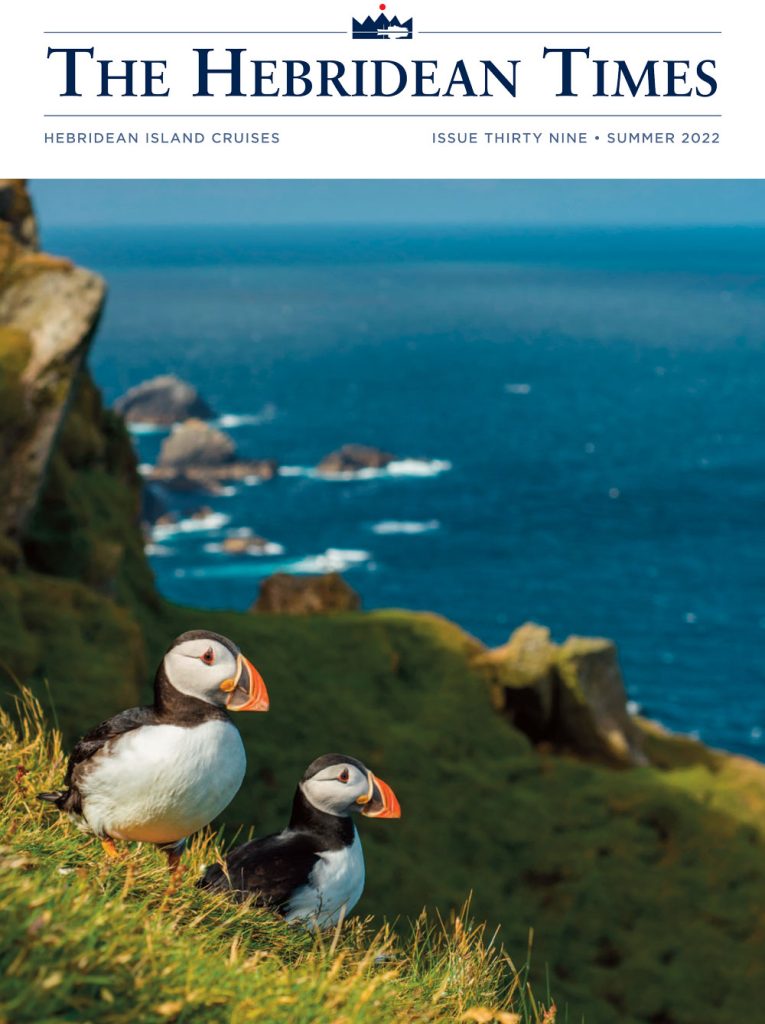 You may also be interested in...