27 July 2022
Captain Caroline (Caz) Palmer has been appointed as Hebridean Island Cruises' first ever permanent female Master and will work opposite Captain Richard Heaton.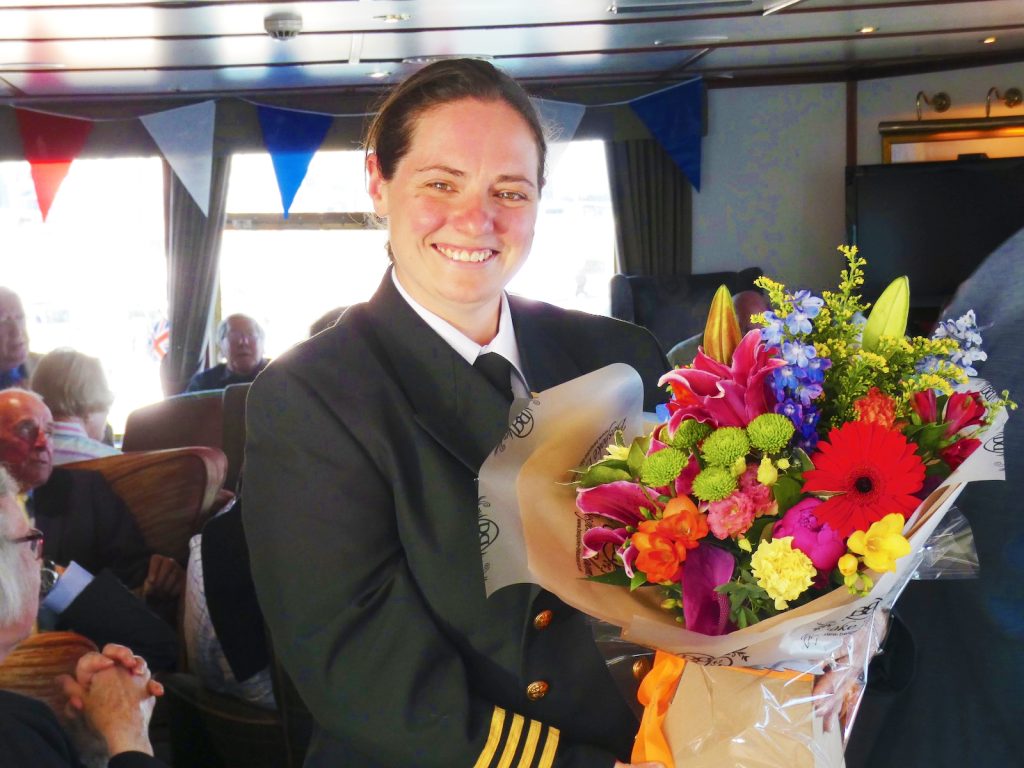 Caz joined Hebridean Princess in 2014 as First Officer and achieved her Master's Ticket in 2016. She has since worked as Chief Officer on board Hebridean Princess and took temporary command of the vessel in 2021. Most recently, she was seconded to the role of Fleet Safety and Compliance Officer.
Of the appointment, managing director Ken Charleson, said:
"We are delighted to announce the appointment of Caroline Palmer as our first permanent female Captain. Caz has proven herself as a loyal and proficient Officer who is very popular with guests and colleagues alike"
Charleson added:
"Caz brings a wealth of knowledge and expertise to the position of Master and we wish her every success in her new role."
Of her new role, Caz commented "Having worked onboard Hebridean Princess for the last 8 years as Chief Officer and within the Fleet during the last year, I am excited and honoured to take this next step.
If I have learnt one thing from my time with Hebridean Island Cruises, it is that one is never truly isolated on board. Whilst I will be taking the lead role, it is the team supporting (both on board and ashore) who make the Hebridean Princess the ship for me.
I do not believe in problems, I believe in challenges. In stepping up to Command I expect challenges which I have not imagined. But with the team that we have I am looking forward to facing them."
You may also be interested in...