8 September 2017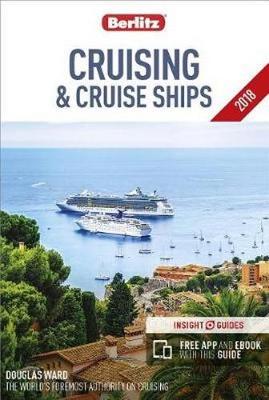 We are delighted to announce that Hebridean Island Cruises has been awarded a Star Performer Top Ten rating in the highly-revered Berlitz Cruising and Cruise Guide 2018. Based on ratings by the eminent expert author, Douglas Ward, Hebridean Princess ranked 6 in the Boutique Ships category.

Managing Director Ken Charleson commented; "The Berlitz Guide has been the cruise industry bible for thirty three years so we are very pleased to receive this accolade. It is a testament to the hard work and dedication of all our staff and crew, both on board and ashore."

The 2018 Berlitz Guide to Cruising boasts a number of new features, updates and expansions, including:
· Enhanced user-friendly design
· Expanded Star Performers section
· More independent reviews and scores
· More colour photographs
· New information about destination excursions
· New information about thirty new cruise ships coming in 2018 and 2019
· Expanded Frequently Asked Questions


Copies of the guide can be obtained from all good major book shops.
You may also be interested in...