9 October 2020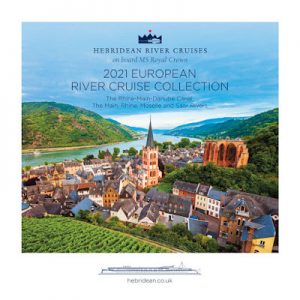 Whilst travel plans have been placed on hold this year, many of you will have been dreaming of better times and looking forward to future adventures; it is the contrast between a small, personal company such as Hebridean and mass market travel that now becomes even more apparent.
Hebridean's 2021 European river cruises on board MS Royal Crown attract a maximum of just 70 guests, cared for by a dedicated crew and exceptional Hebridean Team, including recently retired Chief Purser David Indge, from our very own Hebridean Princess, who will accompany each of our river cruises in 2021.
Travelling with us, Hebridean style, means discovering very special destinations ranging from romantic cities, quaint villages and historical gems to private residences and palaces – with many unusual places in between.
As many of our guests will tell you, a holiday with Hebridean is as far away from the average cruise as it is possible to be.
Our 2021 European River Cruise Collection is now available to view online by selecting the link below. Furthermore, early booking savings are available for reservations made before 30th October 2020.
When the time is right for you, call our experienced reservations team on 01756 704704 to check availability or to make a booking. Alternatively, email
reservations@hebridean.co.uk
or contact your preferred travel agent or cruise specialist.
We very much look forward to welcoming you on board.
You may also be interested in...